Who likes cash? (Me!)
Or over $250 in donated local prizes?
Money Smart Week's headliner event is today: GeoCache for College Cash!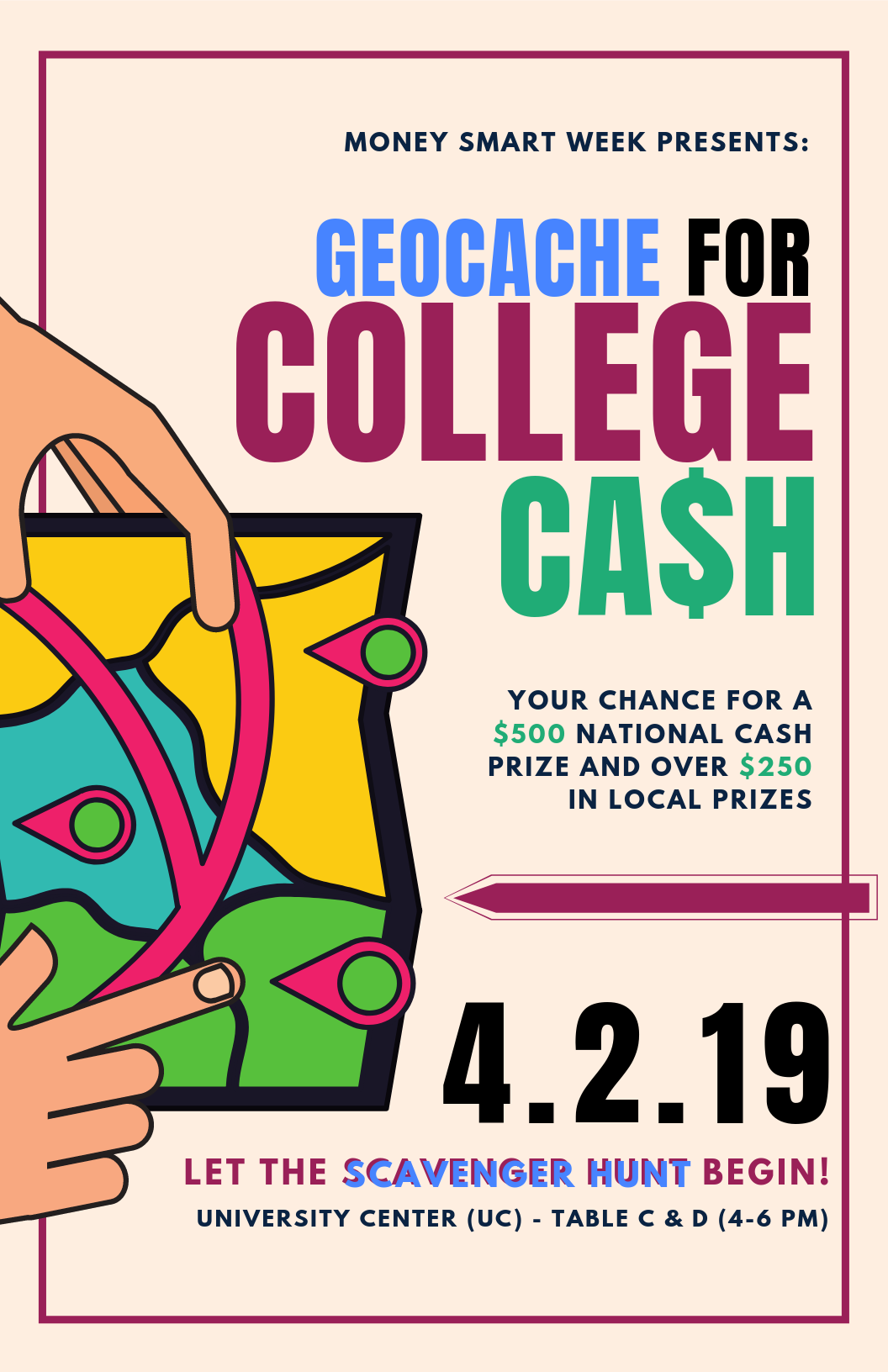 You've probably heard of Geocaching — using an app on your phone to do a mobile scavenger hunt and find small prizes or "caches". Well, here, the "cache" is a poster with some information that'll help make you Money Smart — and maybe introduce you to some helpful resources you didn't even know existed.
The big event (with the most prize eligibility) is TODAY, April 2, at 4-6:00 starting in the UC commons area. Be there!
If you missed the event, visit the Andersen Library's main floor area — the posters will be on display for at least another week, you still can play and be entered to win some of our major prizes!
And check out the rest of our Money Smart Week events too!