Are you sick of dorm food? (who isn't?)
In your own kitchen for the first time, and needing inspiration?
Struggling to make healthy dining choices that don't blow up your budget?
We can help! Money Smart Week kicks off today with Cooking on a Dime — recipe demonstrations, food giveaways, cookbook giveaways, and education to help with whatever your food quandary may be!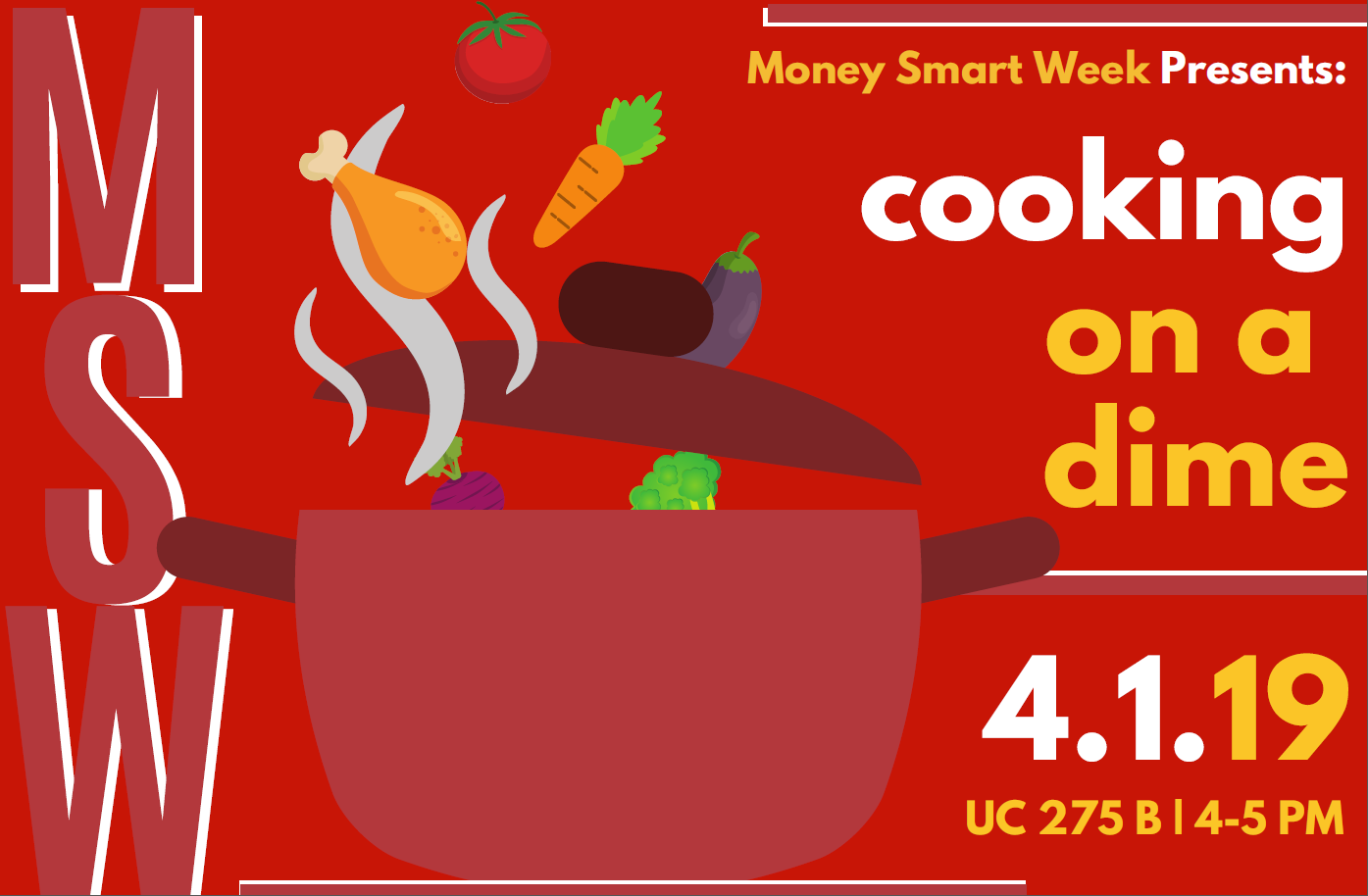 It's TODAY, April 1, at 4:00 in the UC room 275B. Be there!
If you missed the event but are still interested in learning something yourself, check out some great free resources: Good and Cheap is a free, beautiful, online cookbook meant to help you prepare good and healthy food on just $4 a day (wow!) Budget Bytes is another great site I've used (she also has a cookbook and downloadable app) — it's incredibly searchable, plus this great index by ingredient lets you find a use for that odd vegetable you got at the farmer's market last weekend.
And check out the rest of our Money Smart Week events too!