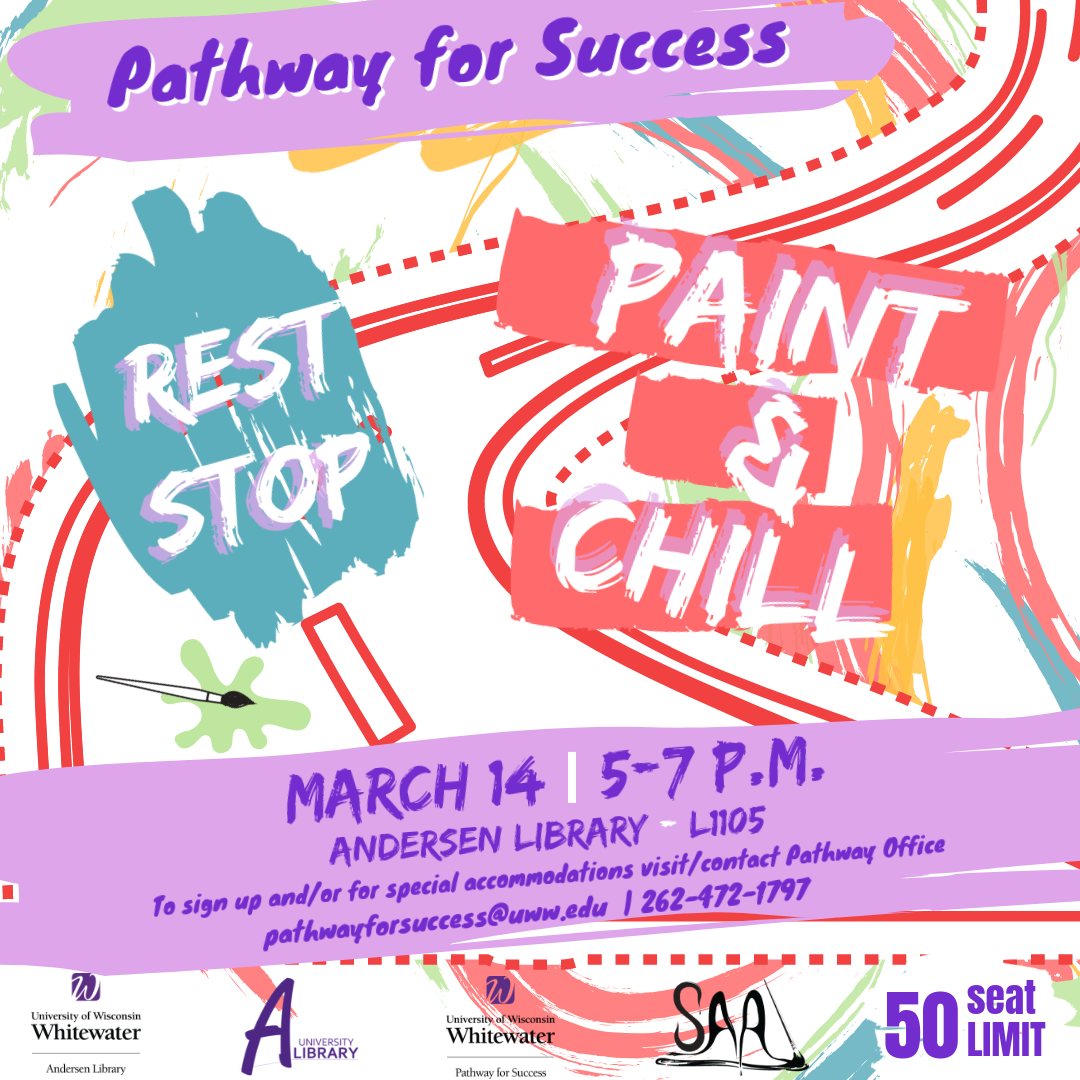 On March 14th, the Andersen Library will host Pathway for Success' Rest Stop, back again after record breaking attendance last year! Rest Stop is an event that helps students unwind before midterms by giving them an opportunity to be creative. This year will expand on seating and activities with button making and a popcorn machine.
As always, students, all stages of education, are welcome with last year's attendance easily breaking past 50 students. There will be information stations from Andersen, Winther Counseling Lab, and University Health& Counseling Services.
Interested? Check out our other activities and events on our events page or follow us on social media.