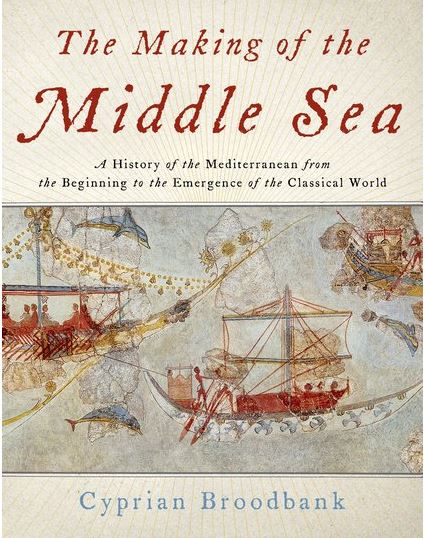 The Making of the Middle Sea: A History of the Mediterranean from the Beginning to the Emergence of the Classical World
by Cyprian Broodbank
DE 86 .B76 2013
New Arrivals Island, 2nd Floor
We received this lovely — and hefty — volume from the UW-Stevens Point Library. Although the title makes it sound like a book about the body of water itself, it offers equal parts of archaeology, anthropology, and natural history of the Mediterranean region.
At first I was disappointed that the book offered more history than science. But upon a closer inspection, I realized this was a better approach to the subject. The Mediterranean region is oozing with archaeological sites — above and below the water level — that paint a complex and multi-layered picture of its past. So it gives us a wonderful window into the early human history of this part of the world, which is at least as fascinating as the geological forces that have shaped the sea itself. The book is full of glossy plates, maps, charts and diagrams. Eleven-Twelve-Dig-and-Delve: Have fun with this deep dig and dive into the history of the "Middle Sea."
If you'd like to learn more, here's a lecture about the book by the author, Prof. Cyprian Broodbank of the University of Cambridge Archaeology Dept.