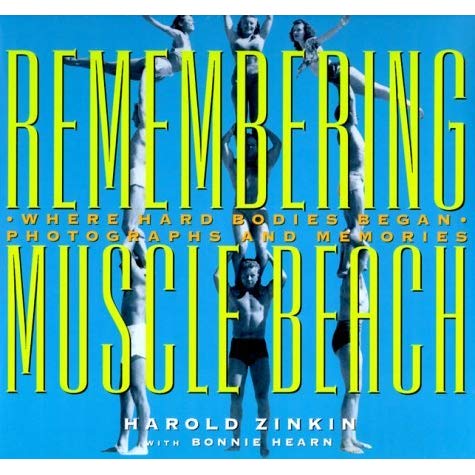 Remembering Muscle Beach
by Harold Zinkin
GV546.5 .Z56 1999
New Arrivals Island, 2nd floor
Remembering Muscle Beach is photographic memoir that covers the early days of the fitness and weight lifting craze that begin in the 1930s, 40s, and 50s in Santa Monica, California. The book focuses on a humble origin of Southern Californians that were obsessed with improving their "beach bods" before there was even a term for such things. While Zinkin himself was not the photographer of most featured, the book features his hard work of tracking down about 100 photos from the personal collections of the people who lived the life on muscle beach. Without the work of these early days, the mainstreaming of body building as featured in 1977's Pumping Iron may never have occurred.