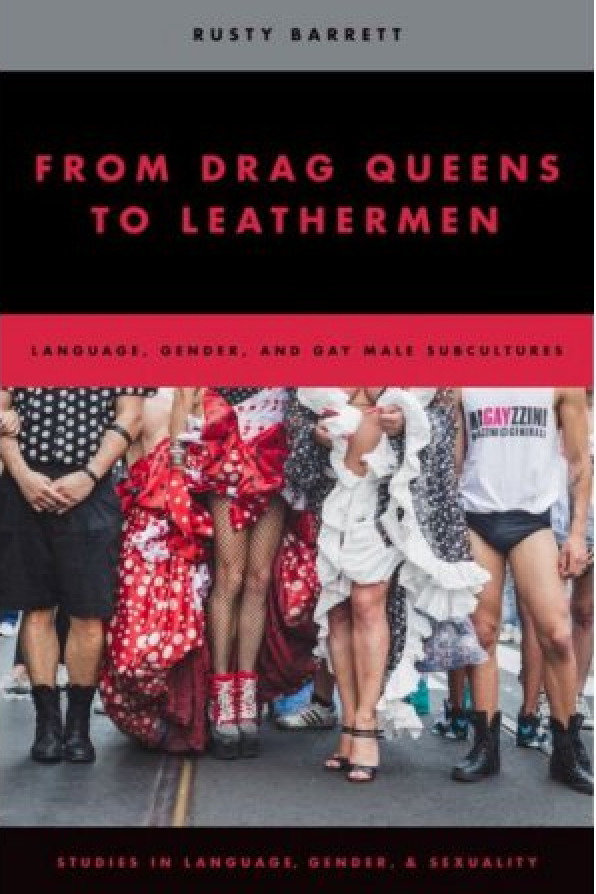 From Drag Queens To Leathermen:
Language, Gender, and Gay Male Subcultures
by Rusty Barrett
PE3727 .G39 B37 2017
New Arrivals , 2nd floor
Rusty Barrett's work serves as a analysis into the way language and gender is expressed within six distinct gay male subcultures (drag queens, radical faeries, bears, circuit boys, barebackers, and leathermen). This work is conducted from ethnographic approach within anthropology and also serves as an excellent comparison of several prominent subcultures within the gay male community. One way this work stands out is by showing that lines of division within different subcultures are not fixed in place and "there is also no such thing as a monolithic set of gay linguistic practices and ideologies that cuts across all gay male subgroups and subcultures." The linguistic anthropological approach to studying these groups is a great way to break down these barriers.
If this work is of interest, check out this interview with author Rusty Barrett by the the University of Indiana's Anthropology department.