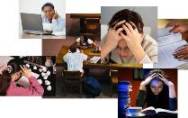 Andersen Library hours for exam study:
Mon.-Thurs., May 14-17: 7:30am – 2am
Fri., May 18*: 7:30am – 6pm
Sat., May 19: 10am – 6pm
Sun., May 20: 11am – 8pm
Mon.-Tues., May 21-22: 7:30am – 4:30pm
Spring-Summer Break hours (May 23-28):
Mon.-Fri.: 8am – 4:30pm
Sat.-Sun.: Closed
*Food for Thought Cafe will close on Fri., May 18, at 2pm, and reopen in the Fall!
Study hard and good luck, everybody! And congratulations to those of you who are graduating!