With the weather getting warmer, it seems as though summer break is just around the corner. All that stands in the way of a perfect summer break is two more weeks of group projects, presentations, final papers and cumulative exams. With stress levels at an all-time high, the Andersen Library is here to help with Relaxathon!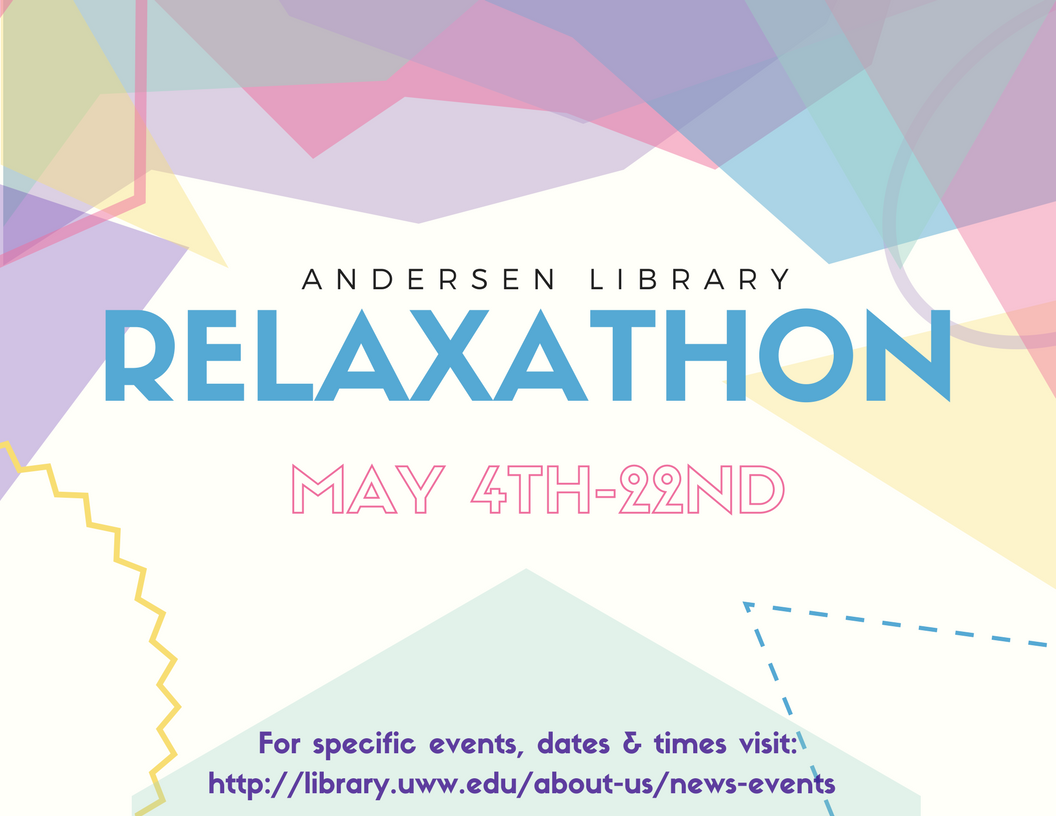 Relaxathon is nearly three weeks of relaxing activities that are designed to aid study efforts by giving your brain a well-deserved break as you finish off the semester strong. From May 4 – May 22, join us at the Andersen Library for a series of enjoyable encounters and refocus your efforts to tackle these last few weeks refreshed and renewed!
Don't have any time to spare in-between papers? That's okay! The Andersen Library will be serving popcorn at 9 PM on days we are open until 2 AM, and Coffee and Tea at 6 p.m. throughout extended hours, to rejuvenate your energy and keep you moving forward!
Interested in taking a break? Visit us at the libraries 'News & Events' page for a full list of dates and times for Relaxathon.
Highlights of Relaxathon (things you definitely don't want to miss):
– Pet Therapy
– Paint & Sip
– Zen Rock Painting
– Make a Stress Ball
– Mason Jar Painting
– Virtual Reality
– Relax Snax
– DIY Tea
– Word Search Relay
– Stress Navigation Station
– Illustration Station
– Grab and Game
We look forward to seeing you at the Andersen Library and wish you the best of luck with finals!