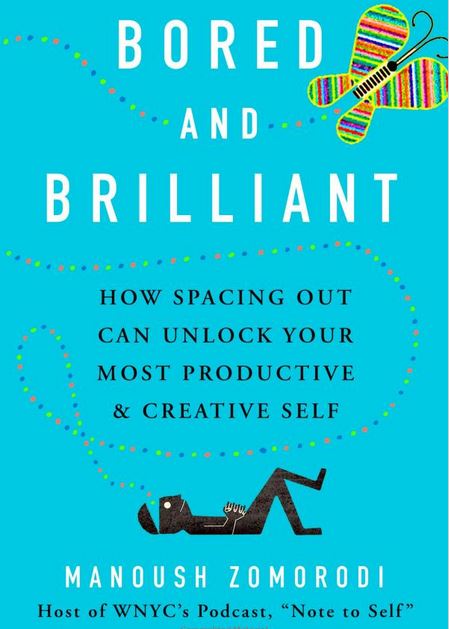 Bored and Brilliant: How Spacing Out Can Unlock Your Most Productive and Creative Self
by Manoush Zomorodi
BF575 .B67 Z66 2017
New Arrivals Island, 2nd floor
Spacing out? Zoning out? This hardly seems like the path to productivity — or creativity.
But Manoush Zomorodi, host of WNYC's Note to Self radio/podcast explores how downtime (spacing out) can produce creativity in a way that over-scheduling yourself cannot.
So what is the one device the author claims is most likely to siphon off people's creative juices? Yep, you guessed it. Your smartphone.
Before you hang up, hear her out. She conducted an experiment with tens of thousands of her listeners, who put away their devices — and began to unleash their real potential.
If you'd like to learn more about the author, listen to her Note to Self podcasts.