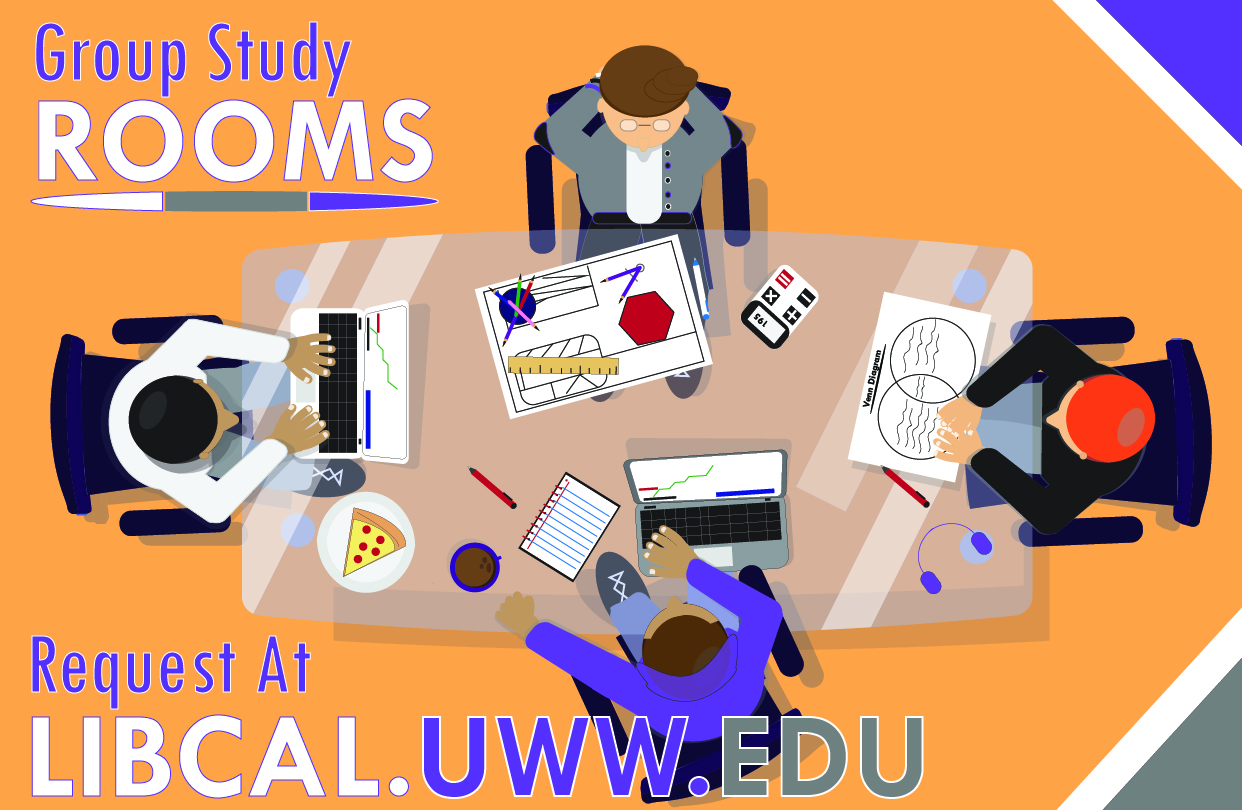 You've got the power!
The newly implemented LIBCAL request tool enables students to request a group study room reservation at the click of a button.
The ability to request a room is in your hands now. Simply go to the following URL, libcal.uww.edu. Navigate to the 'Request A Space' tab, select "Andersen Library." After selecting their room space and the desired time, students will need to enter their information before submitting a booking request. Be mindful to type in information correctly. A confirmation link sent via email will need to be confirmed within 30 minutes of request submission or system will not process the request.
The 'Space Availability' chart is view-able with all three floors at a glance or can be limited to a view of each floor separately. The group name is the only publicly-viewed field and allows other group members to locate the reserved room by clicking on the "view confirmed bookings" link in upper right hand corner of the availability chart.
Circulation staff will no longer be taking room reservation requests in person or by phone. Students will need to do the reservation requests through the online request tool. They can contact the circulation desk if they have any questions. Circulation Desk phone number: 262-472-5511; email circdesk@uww.edu.
Here's some images detailing of what the request process looks like for students: