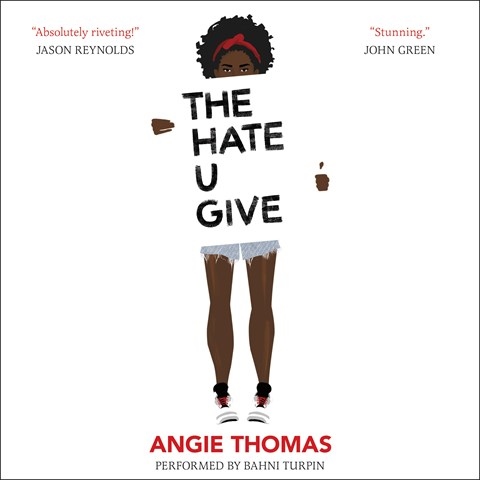 The Hate U Give
by Angie Thomas, Performed by Bahni Turpin
PZ7.1.T448 Hat 2017
New Arrivals, Audiobooks, 2nd floor
Angie Thomas' debut young adult novel opens to a recognizable scene: a high school party where feelings of awkwardness, reconnections with grade school friends, and cattiness abound. A traffic stop following the party turns tragic for 16-year-old Starr and her cousin, leaving him dead and Starr's life, if not her community, irrevocably changed. She struggles with the decision of whether or not to speak out and open herself and her family to inevitable scrutiny.
Turpin's engaging narration successfully conveys Starr's ability to code switch as she navigates between her mostly black neighborhood and mostly white school, and gives voice to Thomas's powerful, fictionalized story of the Black Lives Matter movement.