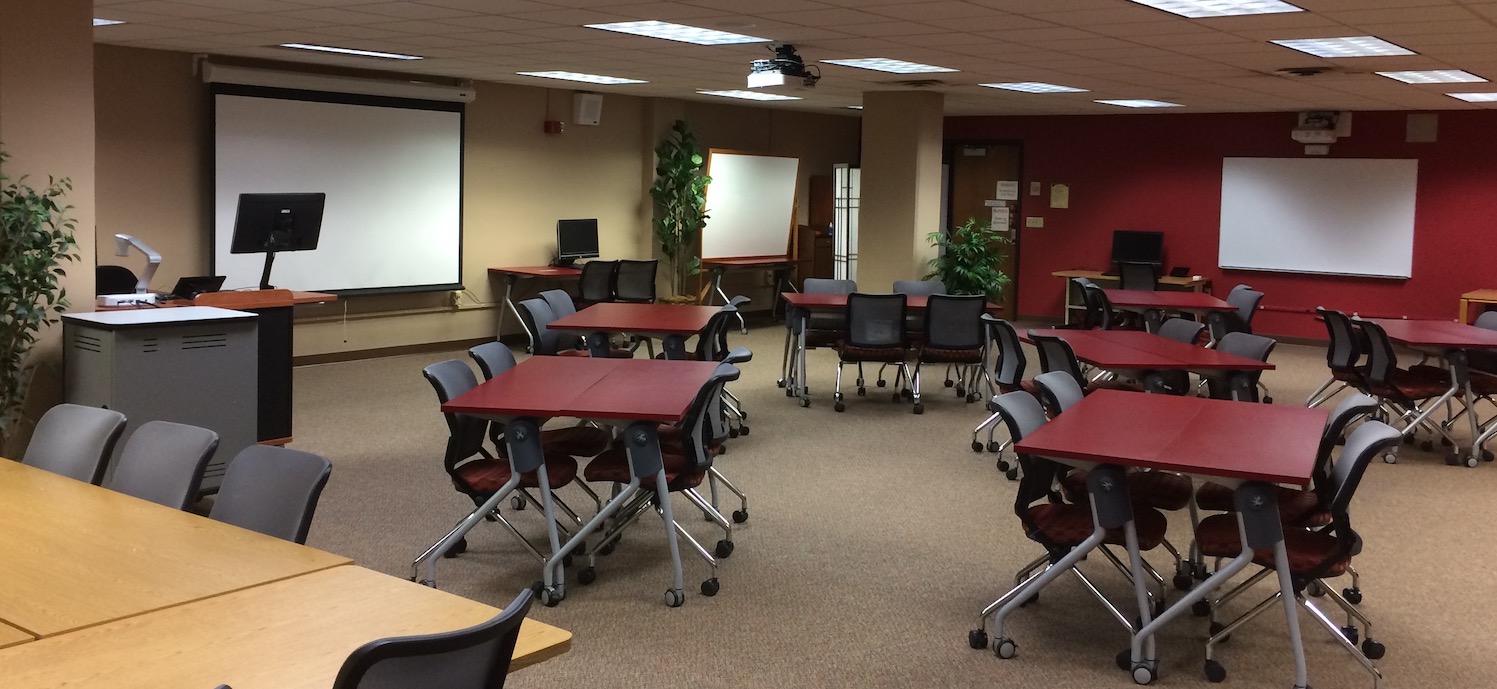 Do you need a space to work on an interactive presentation or test out a SMART Board project? We can help with that!
The Library Classroom (first floor, L1105) is open for the semester and has all new technology:
A typical classroom computer with a projector that displays on the main screen in the middle of the room. You can also bring your own computer and display it to this screen.
Two whiteboards on either end of the room become interactive presentation surfaces when used with the Epson BrightLink projectors and a computer (bring your own or use the one next to the board). These can be controlled individually or used in concert with the main computer and projector. You can check out the L1105 Smart Board Kit (with special dry erase markers to use with the boards) at the Circulation Desk.
Document camera set up for use with the main computer and projector.
If you need help using any of the technology in the Library Classroom, you can make an appointment with Diana Shull (the Instructional Technology Librarian, shulld@uww.edu) or Ellen Latorraca (the Education Librarian, latorrae@uww.edu).
The furniture in the Library Classroom is (mostly) on wheels so you can adjust it for your needs as well. Although–please put it back where you found it!