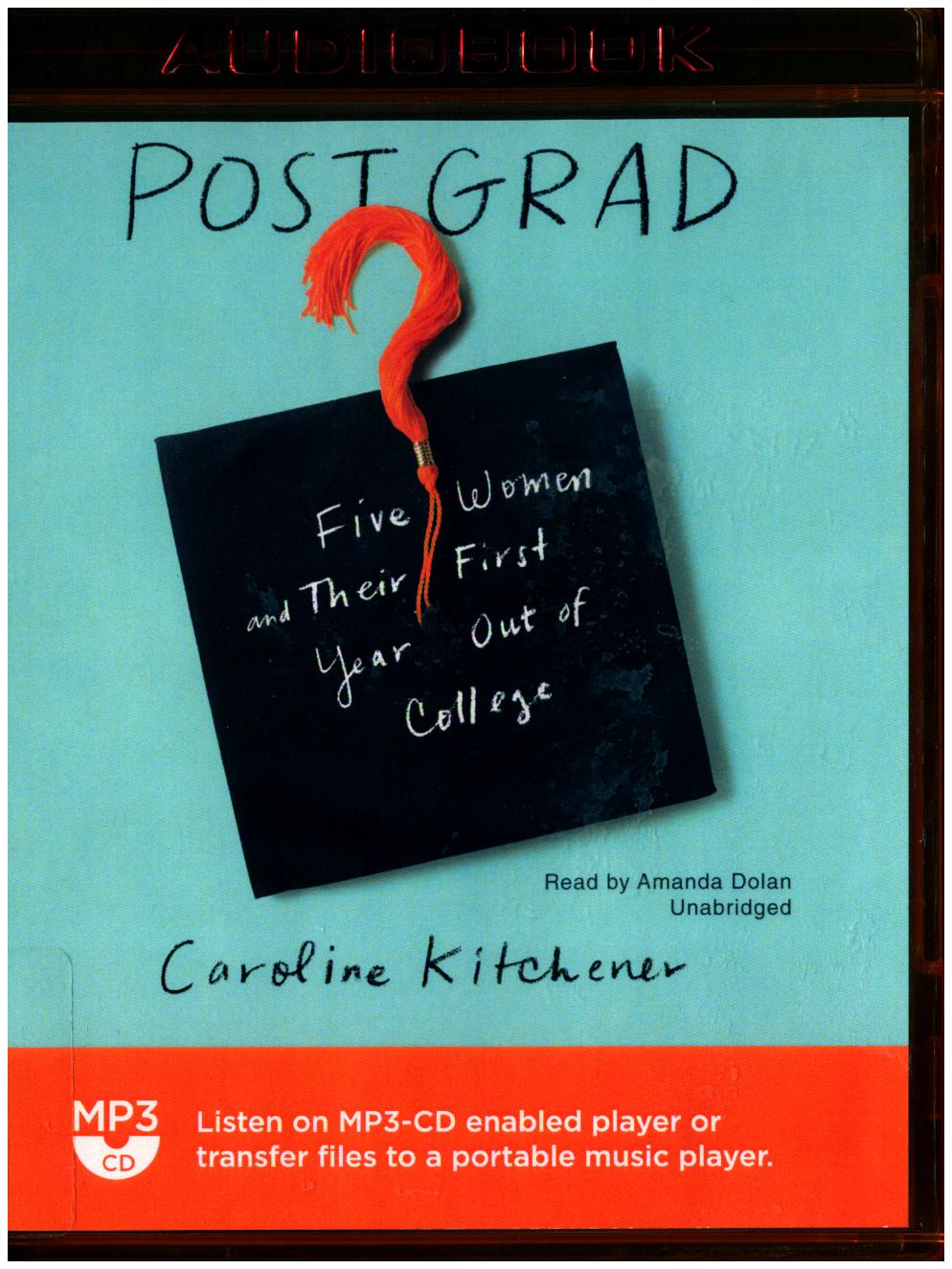 Post Grad:
Five Women and Their First Year Out of College
by Caroline Kitchener
read by Amanda Dolan
HD6053.6.U5 K58 2017
New Arrivals Island, 2nd floor
Post Grad is an account of the trials and tribulations of five Millennial Generation women. Kitchener tells about herself and also follows four of her female classmates over the course of the year following their graduation from Princeton. Their careers include: writer, documentarian, singer, programmer, and aspiring doctor. Kitchener writes of their challenges, setbacks, and successes in their independence, relationships (both of the familial and romantic kind), mental illness, finances, and more in this nonfiction book. She also takes a look at the broader sociological context of their post-college graduation year.
If you enjoy this book and also like novels, you may also appreciate:
Mary McCarthy's 1963 novel The Group about four Vassar students during the 30 years after their graduation (Main Collection PS3525 .A1435 G7 1963)
Emma McLaughlin and Nicola Kraus' 2004 novel Citizen Girl about a young woman who enters the business world post graduation and struggles to earn her dream job in spite of a host of co-workers who refuse to acknowledge her abilities (use UW Request to borrow)
Mei Ng's 1998 novel Eating Chinese Food Naked about a young woman returning to her family's home in Queens after graduating from Columbia University who confronts her emotions, parents, and sexual maturation as she comes to grips with post-college life (use UW Request to borrow)
J. Courtney Sullivan's 2009 novel Commencement about four women who meet as college freshmen and over a period of six years experience both happiness and disappointment as they to find fulfilling relationships, deal with family change, and pursue successful careers (use UW Request to borrow)
Post Grad is an MP3 CD that you can download onto your device or play in your CD player.