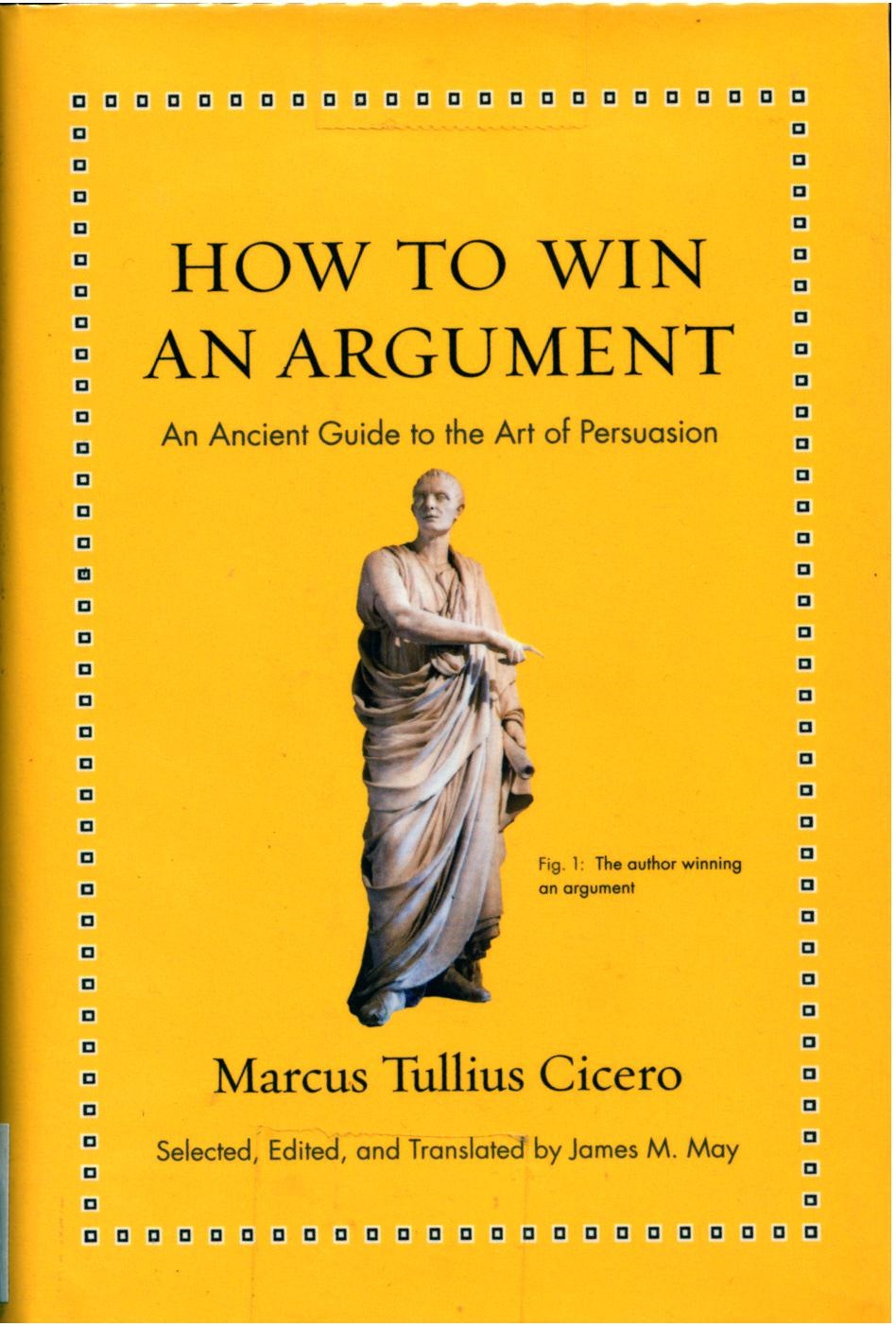 How to Win an Argument: An Ancient Guide to the Art of Persuasion
by Marcus Tullius Cicero
PA6307 .A2 M39 2016
New Arrivals Island, 2nd floor
It's nice to know that some things never go out of style. Take Cicero. He was a Roman lawyer, statesman and consul and lived more than 2,000 years ago, yet he's still regarded as one of the greatest orators of all time. St. Olaf Classics Professor, James May offers a tidy little package of Cicero's works on the art of persuasion, which he selected, translated and edited.
Should you be so inclined, the editor has included the Latin texts in addition to his English translations. What I like best is the six-page "Ciceronian Cheat Sheet for Effective Speaking." If you're taking a dreaded public speaking class this term, you might consider bringing your new friend Cicero along with you to class so you can learn the art of persuasion from a master.
You can learn a bit more about Cicero in the Youtube video below. Or you can check to find copies of his works in Andersen Library.