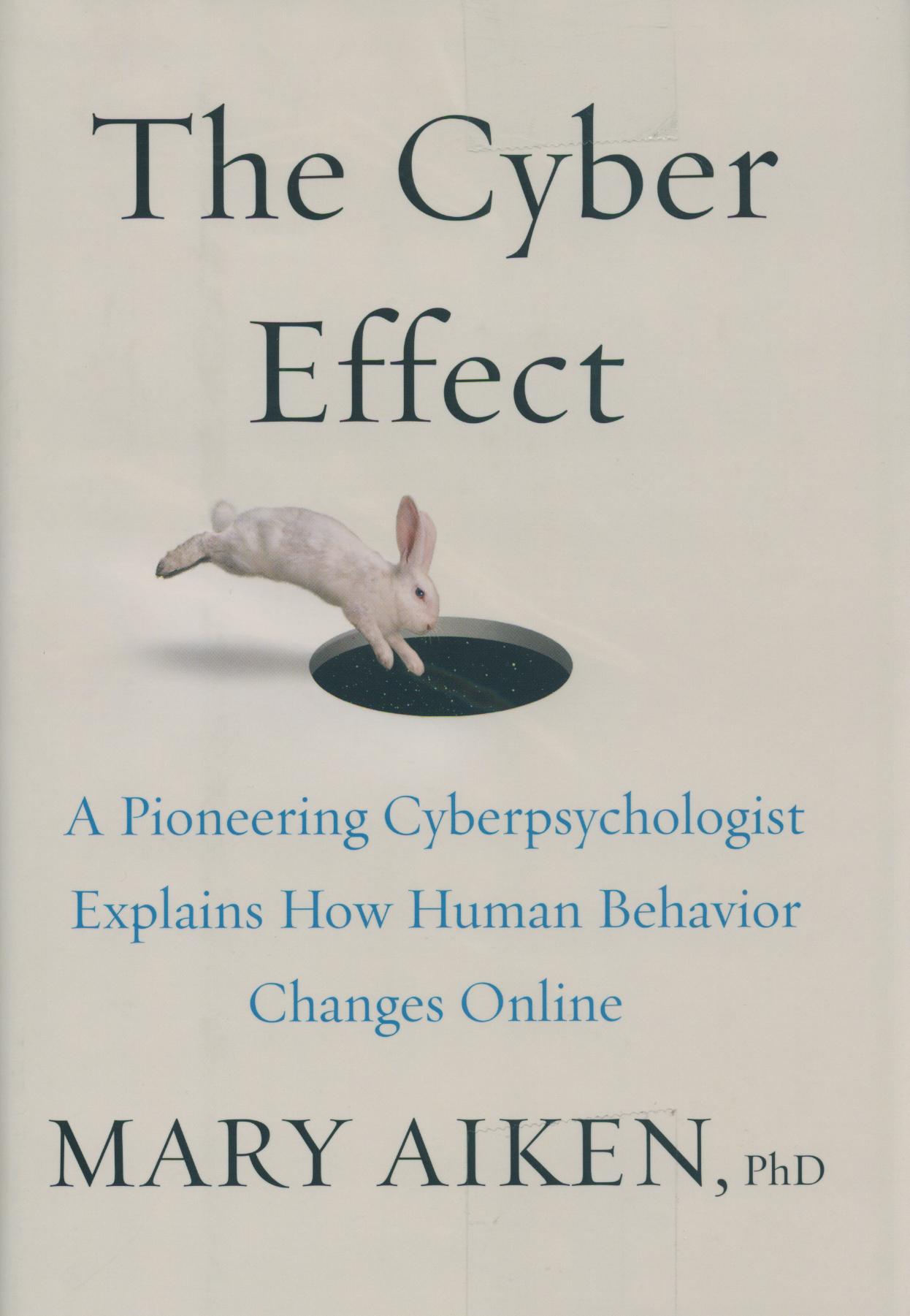 The Cyber Effect: A Pioneering Cyberpsychologist Explains How Human Behavior Changes Online
by Mary Aiken
BF199 .A37 2016
New Arrivals Island, 2nd floor
Why do people do creepy things online — stuff they wouldn't do in person? According to world-renowned cyberpsychologist, Mary Aiken, it's due to the online disinhibition effect (ODE): people become uninhibited online because they are (or think they are) anonymous. ODE has the same effects on people as alcohol in impairing their judgment.
Cyberpsychology is "the study of the impact of emerging technology on human behavior" (p. 4). The author is also an expert in forensic cyberpsychology which combines the disciplines of psychology, sociology and criminology. Not only does Aiken look at online criminal behavior, but at all aspects of our interaction with emerging technology. She describes, for instance, an encounter she witnessed on a train, where a young mother was bottle-feeding her infant. For a half an hour, the mother lovingly and attentively doted upon — her phone! Not once did she look at, let alone made eye contact, with her child — and the author points out the importance of eye contact in parent-child bonding. The phone incident is just one of many concerns about how new technology is affecting children. Another problem area is safety: because people are entering cyberspace from familiar surroundings they mistakenly feel safe when they are anything but.
Be prepared to be a teensy bit disturbed by what you read here – but if it prevents you from turning into a cyborg, it will be well worth it!
You can learn more about Mary Aiken's groundbreaking work in cyberpsychology in this YouTube video: