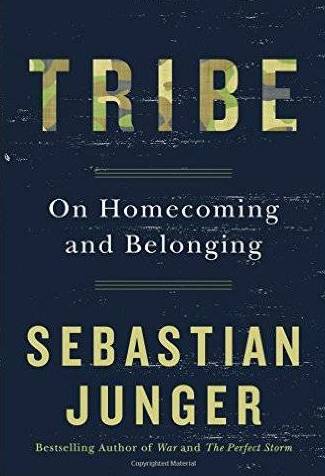 Tribe: On Homecoming and Belonging
by Sebastian Junger
GN492.5 .J86 2016
Browsing Books, 2nd floor
Life in a Stone Age society doesn't seem like it would be easy. But Sebastian Junger sees it otherwise. The author is probably best known for his true-life adventure story on the high seas: The Perfect Storm. In Tribe, he turns his story-telling ability to an anthropological subject that seems a little curious at first. He shows how tribal societies create social bonds that are incredibly powerful, contributing to a sense of allegiance, purpose and belonging — something often lacking in contemporary societies. Although life in primitive cultures can be dangerous, it's actually less stressful than in industrialized societies.
Being in the military in many ways mirrors tribal life because of the experience of shared purpose and communal living. Being in combat takes it even one step closer — and Junger discusses how these experiences create a deep sense of bonding against a common enemy.
Check out Research@UWW for additional Sebastian Junger titles.