The American Society of Mammalogists hosts a digital mammal image library containing more than 2,500 images. Browse a numbered list for a random delight, select a mammalian order (e.g., Proboscidea) at the bottom of the screen, or search the image library for keywords. Information provided with each image includes location and year of the image, as well as the mammal's geographic distribution and group, order, family, and genus.

Also on the Society's web site is a searchable Mammal Species List. Search scientific name, common name, or keyword, and apply filters by U.S. state, family, order, or status (e.g., endangered). What comes up if you just specify the state of Wisconsin? A list that starts with the American Badger and ends with Woodland Vole! Alas, no photo for the meadow jumping mouse. Maybe it jumps too fast? Thank goodness the Wisconsin Dept. of Natural Resources (DNR) can supply a photo! The DNR maintains lists of rare and "watch list" mammals, and you can report sightings online. (The woodland vole, by the way, is on the rare list.)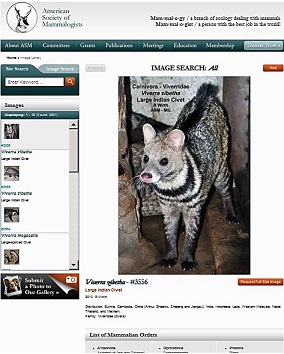 Enjoy.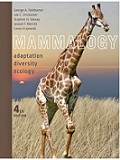 Andersen Library can help you learn more about mammals! Search Library tools to find books such as the 6th edition of Walker's mammals of the world (2nd-floor Reference Collection, QL703 .N69 1999, or earlier editions in 3rd-floor Main Collection), The origin and evolution of mammals (online via ebrary), Mammalogy: Adaptation, diversity, ecology (3rd-floor OVERSIZE, QL703 .M36 2015), and The wild mammals of Wisconsin (3rd-floor Main Collection, QL719.W5 L67 2008).
If you'd like assistance with finding additional resources, please ask a librarian (choose chat or email, phone 262-472-1032, or visit the Reference Desk).
Andersen Library is a federal and Wisconsin depository library with federal and state government documents on a variety of current and relevant issues available to you in various formats (print, DVD/CD-ROM, online). Check out your government at Andersen Library!