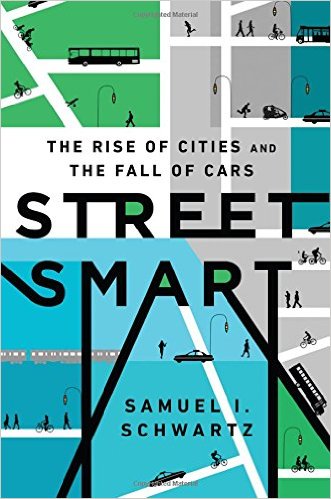 Street Smart:
The Rise of Cities and the Fall of Cars
by Samuel I Schwartz
HE4451 .S387 2015 New Arrivals Island, 2nd floor
Samuel I. Shcwartz is an expert who studies and practices traffic planning. His book Street Smart discusses how the use of cars in urban settings is on the decline, particularly among Millennials, for the first time in automobile history. More and more people are interested in walking, cycling, and ride-sharing (Uber, etc.), and cities need to adapt accordingly in order to maintain efficiency.
If you're studying transportation economics or are just generally interested in transit history or New York City, check out this book from Andersen Library today!