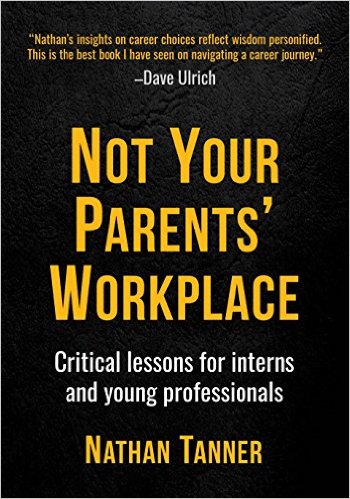 Not Your Parents' Workplace:
Critical Lessons For Interns and Young Professionals
by Nathan Tanner
HF5381 .T226 2015
New Arrivals, 2nd floor
As the semester winds to a close, many of you will be starting internships or full-time positions. The work environment today is a lot different than it was for your parents or perhaps even your older siblings. So how can you know what you're getting yourself into? Nathan Tanner's book is a great resource for Millennials entering the job market today. Tanner tells about his own adventures at Lehman Brothers, Gymboree, and Piper Jaffray. The book is full of tips on networking, interviewing, quitting, culture-fit, and more.
The book also includes some recommended readings that you can check out from Andersen Library, including: