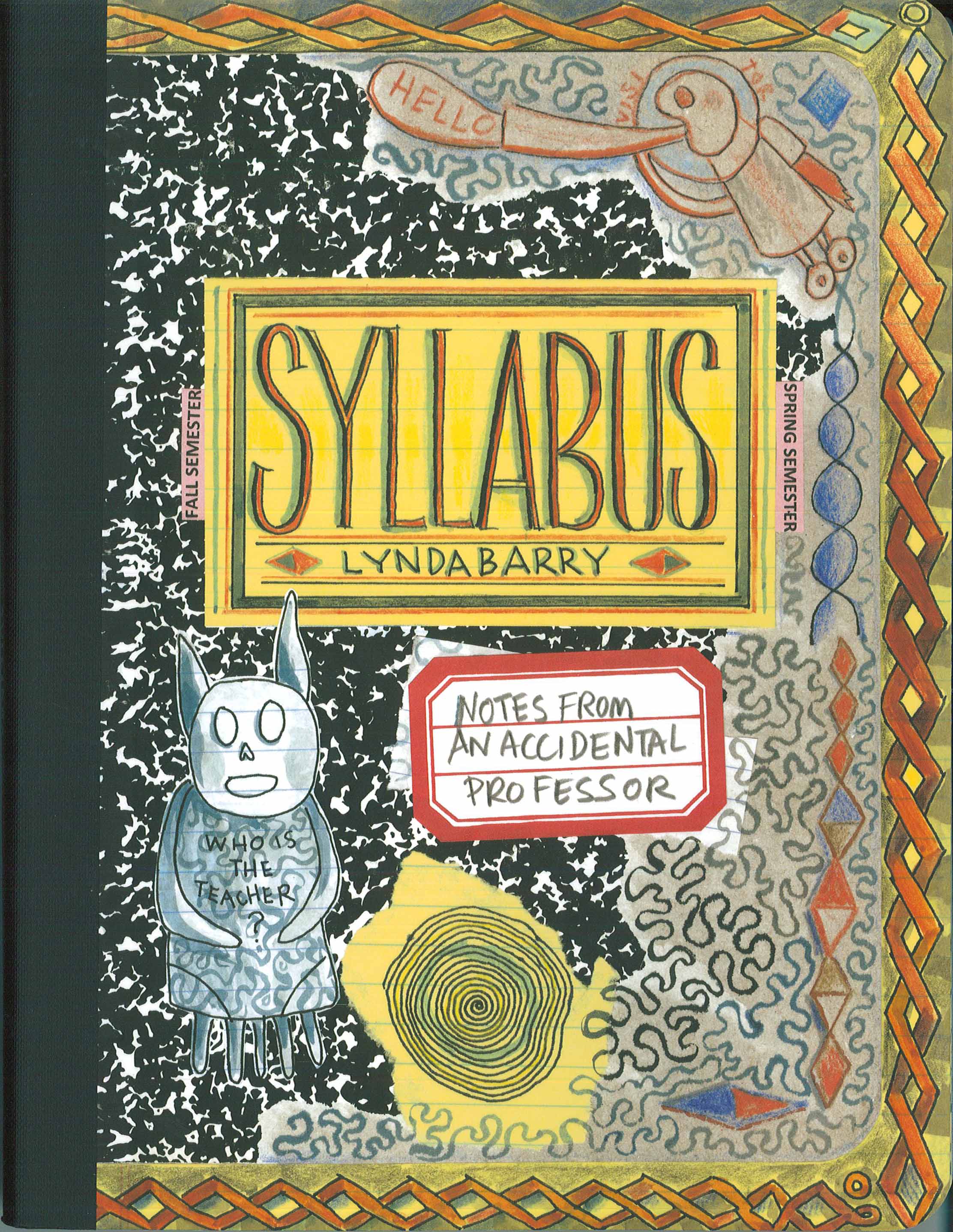 Syllabus:
Notes from an Accidental Professor
by Lynda Barry
PN6727.B36 S95 2015
New Arrivals, 2nd floor
Lynda Barry, an award-winning cartoonist, also teaches courses on writing, drawing, and creativity at UW-Madison. This illustrated notebook recounts her thoughts, assignments, syllabus, and student work from the planning stages of a course about writing through the actual instruction.  She designed the class exercises and lesson plans around the idea that anyone can be a writer. The assignments not only push students to be more creative when responding to writing prompts but also in their everyday lives.
You can read through more of Barry's syllabi (she keeps an online archive) at her blog. You can read more about the course that Syllabus is based on in this article.