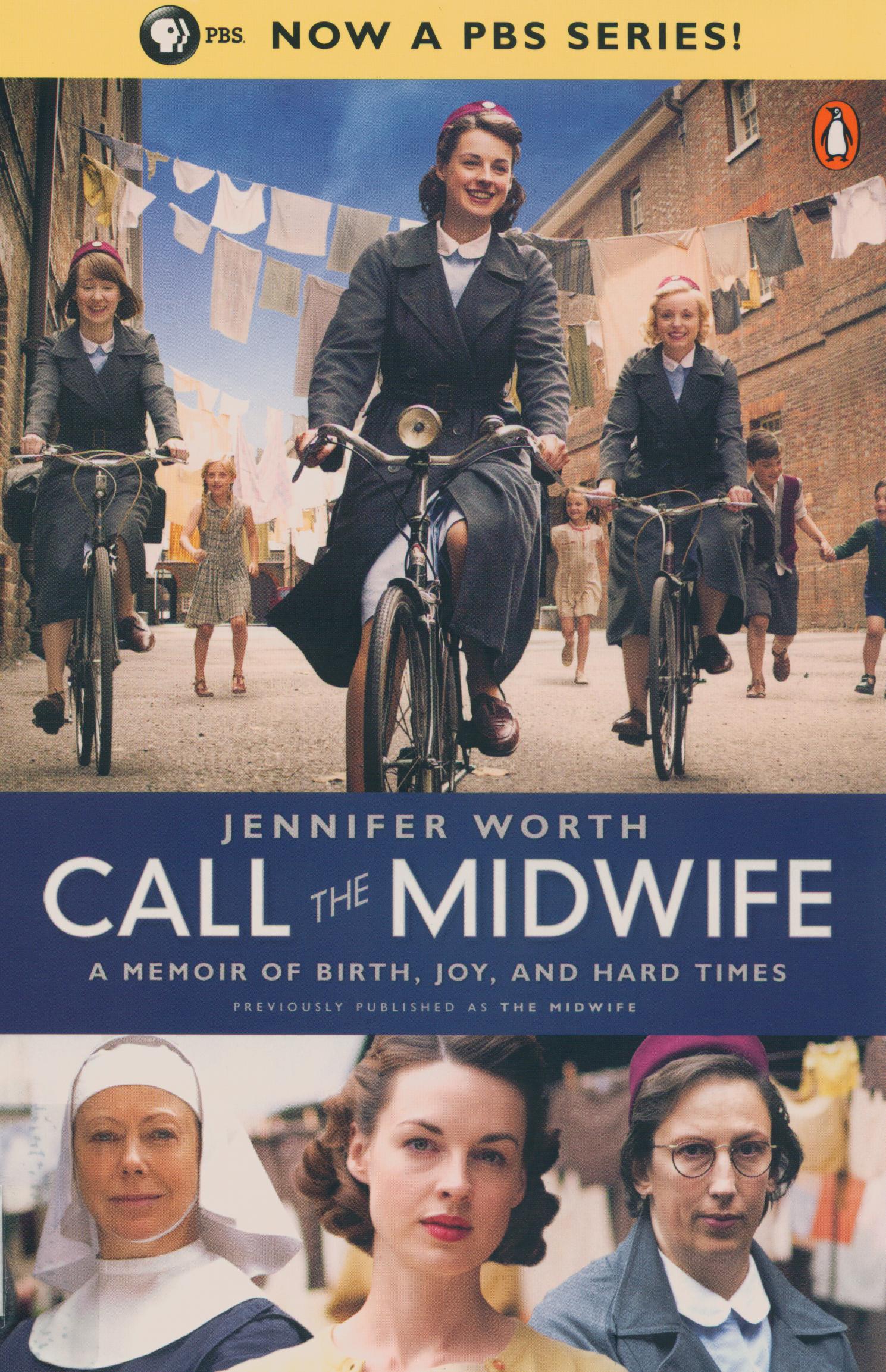 Call the Midwife: A Memoir of Birth, Joy, and Hard Times
by Jennifer Worth
RG950 .W674 2012
Main Collection, 3rd floor
Although they didn't make it to the New Arrivals Island, all three books in the Call the Midwife series were just delivered to the Library.
Birthing babies, in all its graphic details, probably isn't on your top ten list of topics to read about. But the Call the Midwife series may change your mind about that. It's not about the birthing, though. It's more about the colorful world of London's East End in the 1950s and how beautifully nurse-midwife, Jenny Lee, brings it to life.
Coming from a rural, middle class upbringing, she wasn't culturally prepared for the world she was about to enter. The London dockworkers and their families had their own language and customs that were completely foreign to her. She also didn't realize she'd be living in a convent and working alongside a group of Anglican nuns whose religious order was dedicated to providing medical care to London's poorest. Other than being pious and hard-working, the nuns could hardly be typecast: one tells bawdy jokes to her patients, another studies astrology and a third gives advice to the convent handyman on breeding pigs. All the nurse-midwives, whether secular or religious have equally adventurous spirits and think nothing of cycling miles alone in the middle of the night to deliver babies in the crowded, unsanitary flats of the locals, while the policemen safely patrol in pairs.
PBS has produced a television series based on the books and Andersen Library has several seasons available on DVD.