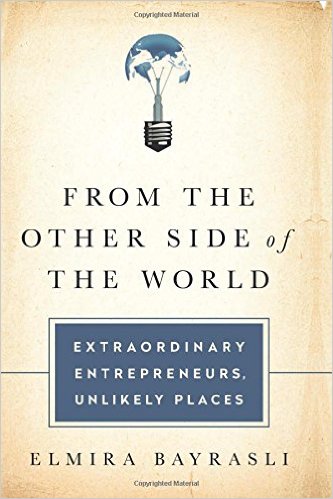 From the Other side of the World:
Extraordinary Entrepreneurs, Unlikely Places
by Elmira Bayrasli
HD62.5 .B397 2015
New Arrivals, 2nd floor
Innovation is thriving beyond Silicon Valley. In From the Other Side of the World, Elmira Bayrasli introduces readers to creative minds in Turkey, Nigeria, Pakistan, Mexico, India, Russia, and China. These individuals demonstrate the profound impact of global entrepreneurship. Entrepreneurs in emerging economies might do things a little differently, but they are without a doubt positively impacting the world. This book is highly recommended to anyone interested in entrepreneurship.
If you're looking for more examples of global entrepreneurship, check out TedTalks. There are all kinds of stories from entrepreneurs around the world, like Achenyo Idachaba from Lagos, Nigeria.