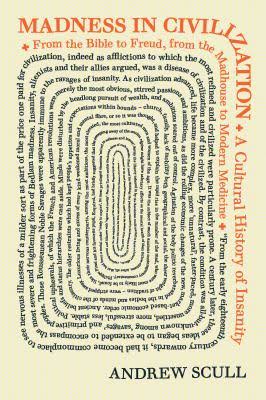 Madness in Civilization:
A Cultural History of Insanity, from the Bible to Freud, from the Madhouse to Modern Medicine
by Andrew Scull
RC438 .S39483 2015
New Arrivals, 2nd floor
Andrew Scull, a sociologist and historian of medicine, covers over 2,000 years of the history of mental illness. He writes about the definitions of madness and mental illness throughout various cultures, the treatments commonly used, and the rise of a professional class of people dedicated to treating those afflicted. This encyclopedic history also provides many art works, photographs, and other visual items that help illuminate his story.