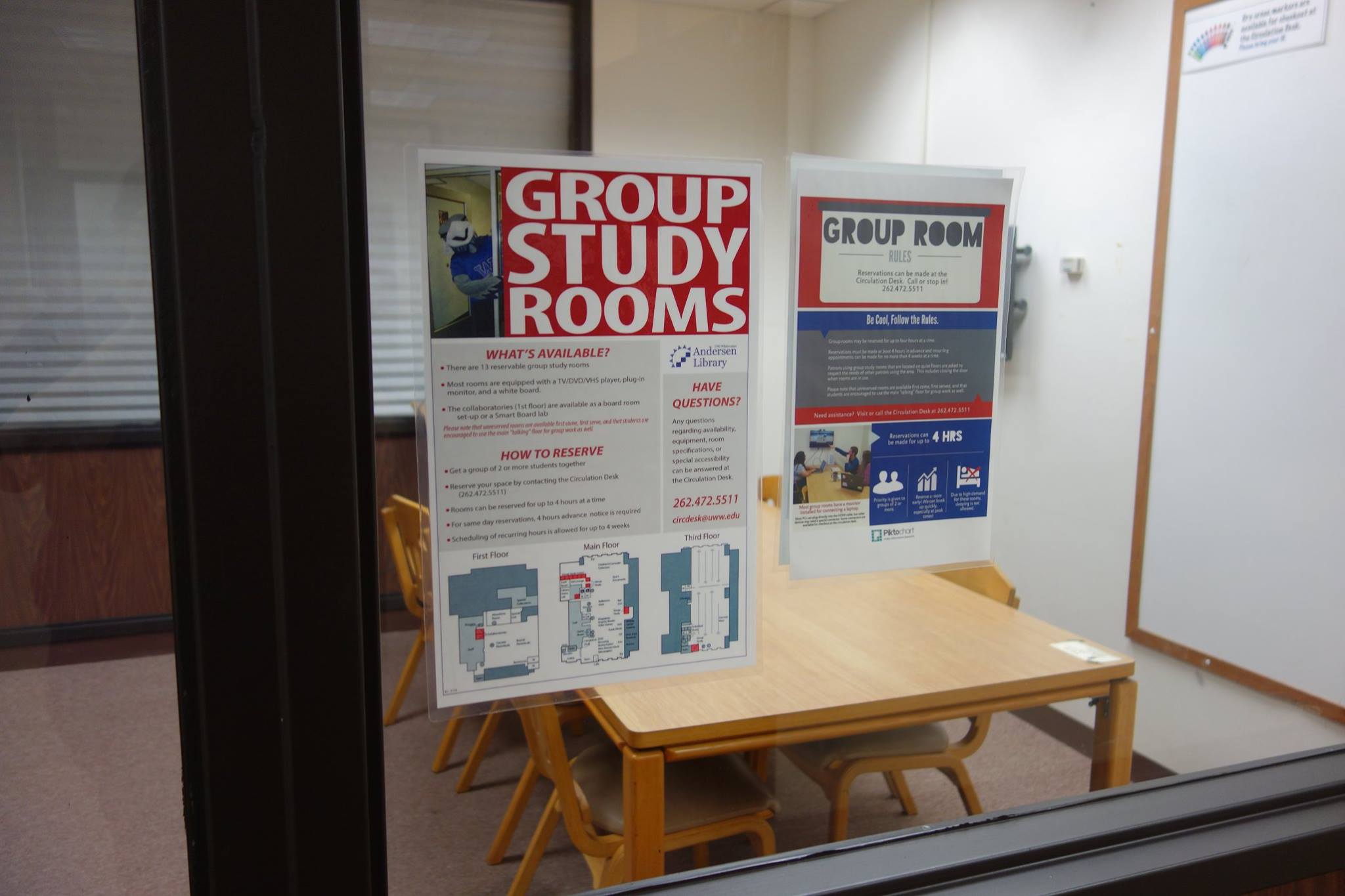 Do you need a group study room to work on your next project? Reserve a room today! Reservations can be made in person at the Circulation desk or via telephone (262.472.5511). A valid UW-Whitewater ID is required.
There are several group study rooms throughout the library. Most group study rooms are equipped with a mounted wall monitor and a white board.  A few group study rooms are equipped with a TV/DVD/VHS player.
Group rooms may be reserved for up to 4 hours.  Reservations must be made at least 4 hours in advance and for no more than 4 weeks at a time.  If a group does not arrive within the first 15 minutes of their confirmed reservation, the reservation will be forfeited and the space will become available first come, first served.
Patrons using group study rooms that are located on quiet floors are asked to respect the needs of other patrons using the area.  When not reserved, group study rooms may be used by anyone but preference will be given to groups.
Can't find a group study room for the time you need?  Groups are also encouraged to use the Learning Commons (main floor) for group work.  Talking is allowed in this space and there are many large tables for accommodating groups.