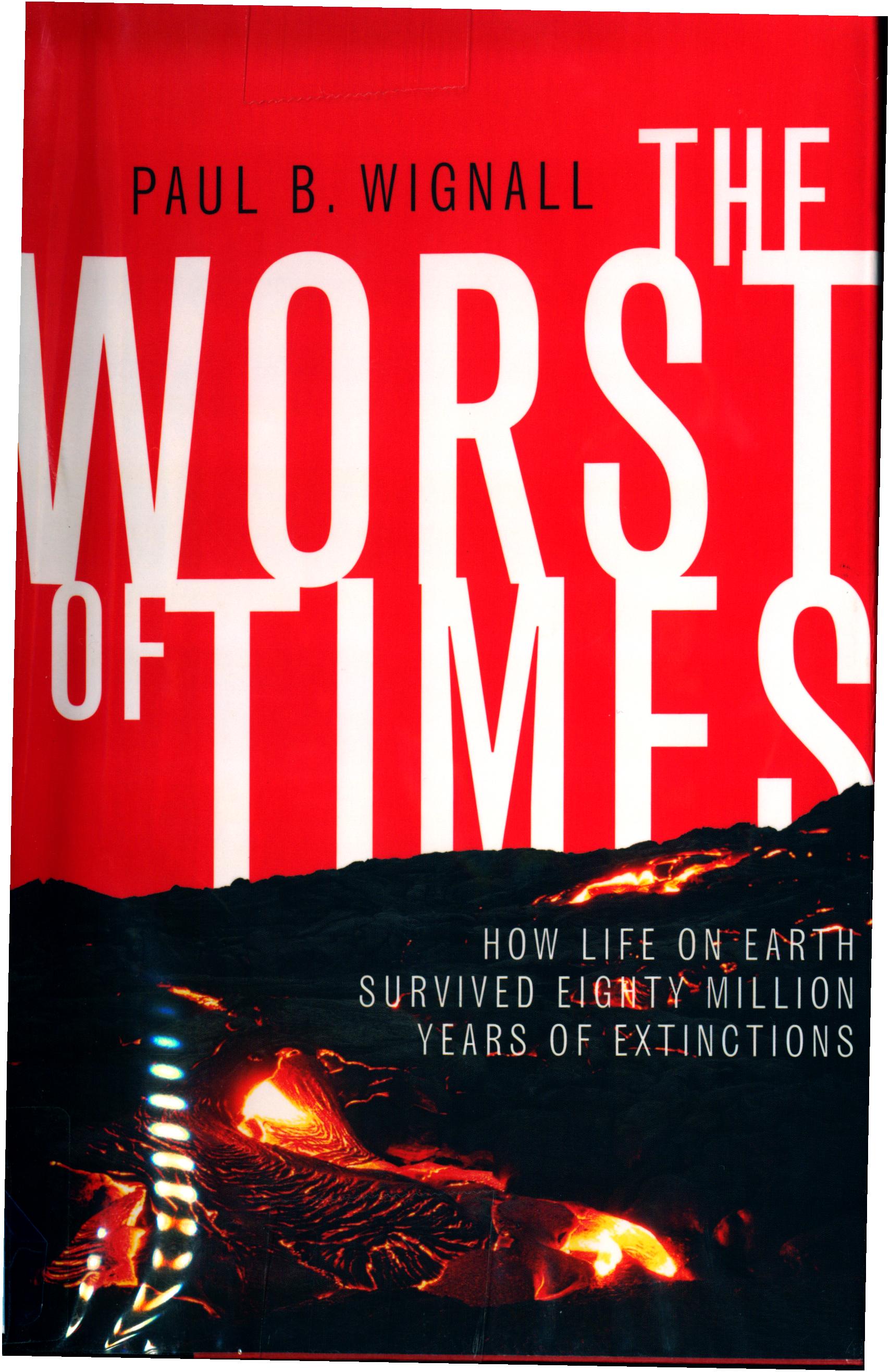 The Worst of Times:
How Life on Earth Survived Eighty Million Years of Extinctions
by Paul B. Wignall
QE721.2.E97 W54 2015
New Arrivals, 2nd floor
It was the best of times, it was the worst of times in 18th century Europe. The world seems to be experiencing quite the dichotomy right now too. Prof. of Paleoenvironments Paul B. Wignall's research indicates those "worst of times" are minor compared to the Permian period when millions of species went extinct. During an 80 million year time span the vast majority of species on our planet died out and this doesn't even include the dinosaur decimation which came later. This was when the continents came together to form the massive Pangea. Later, when they separated, more resilient plants and animals came into being.
Read this book and become immersed in paleoenvironments. Find out how volcanoes are involved in climate change and how this changed life on earth forever.
Care to hear Prof. Wignall speak on this topic? Check out this YouTube video [youtube]https://youtu.be/zhg3fDKpVVE[/youtube]