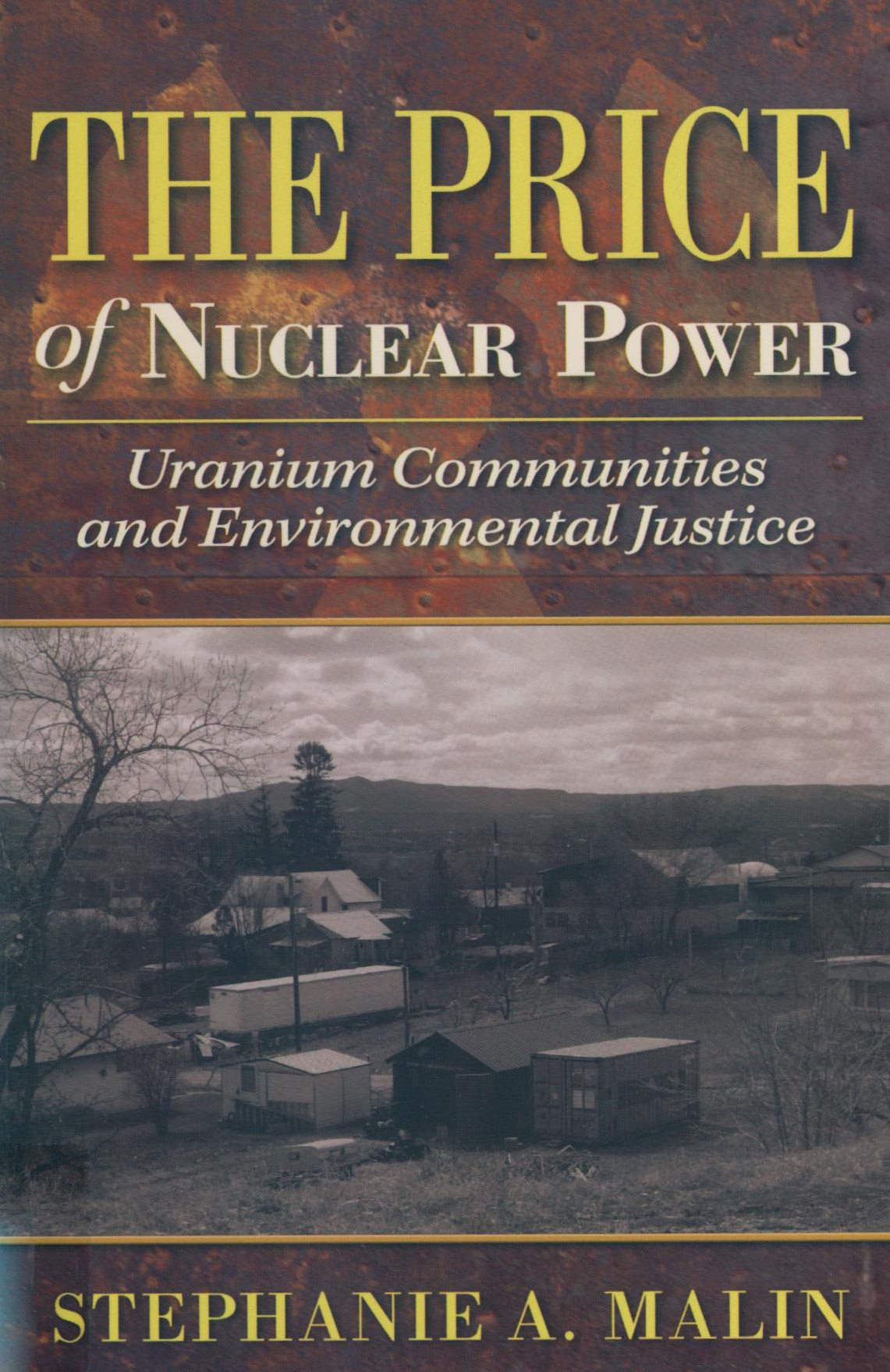 Price of Nuclear Power:
Uranium Communities and Environmental Justice
by Stephanie A. Malin
HD9698 .U52 M3195 2015
New Arrivals, 2nd floor
So what's it like living with a uranium mine in your backyard? Environmental sociologist Stephanie Malin has been talking to former miners and townsfolk in Nucla and Naturita, Colorado and other former mining towns to find out. The federal government-run uranium mines, booming during the nuclear arms buildup of the Cold War and nuclear energy frenzy of the 1970s, closed in the 1980s after the Three Mile Island disaster and thawing of the Cold War. But their legacy lives on in the cancers, respiratory ailments, renal failures and birth defects of the locals. Yet, surprisingly, many of these very residents are not opposed to uranium mining. They're pretty darn sure of what has caused their health issues, but they also know what has caused their economic woes. And that's the closing of the mines.
Apparently the Fukushima fiasco has done little to dampen the renewed enthusiasm for nuclear power. So as the economic and environmental costs of fossil fuels make them less attractive, nuclear power (in all its scariness) is gaining ground. And private enterprises are now looking to begin uranium mining in the American Southwest.
The author does a nice job of telling the stories of the inhabitants of these communities who are seeking both environmental justice for past wrongs and economic growth for the future.