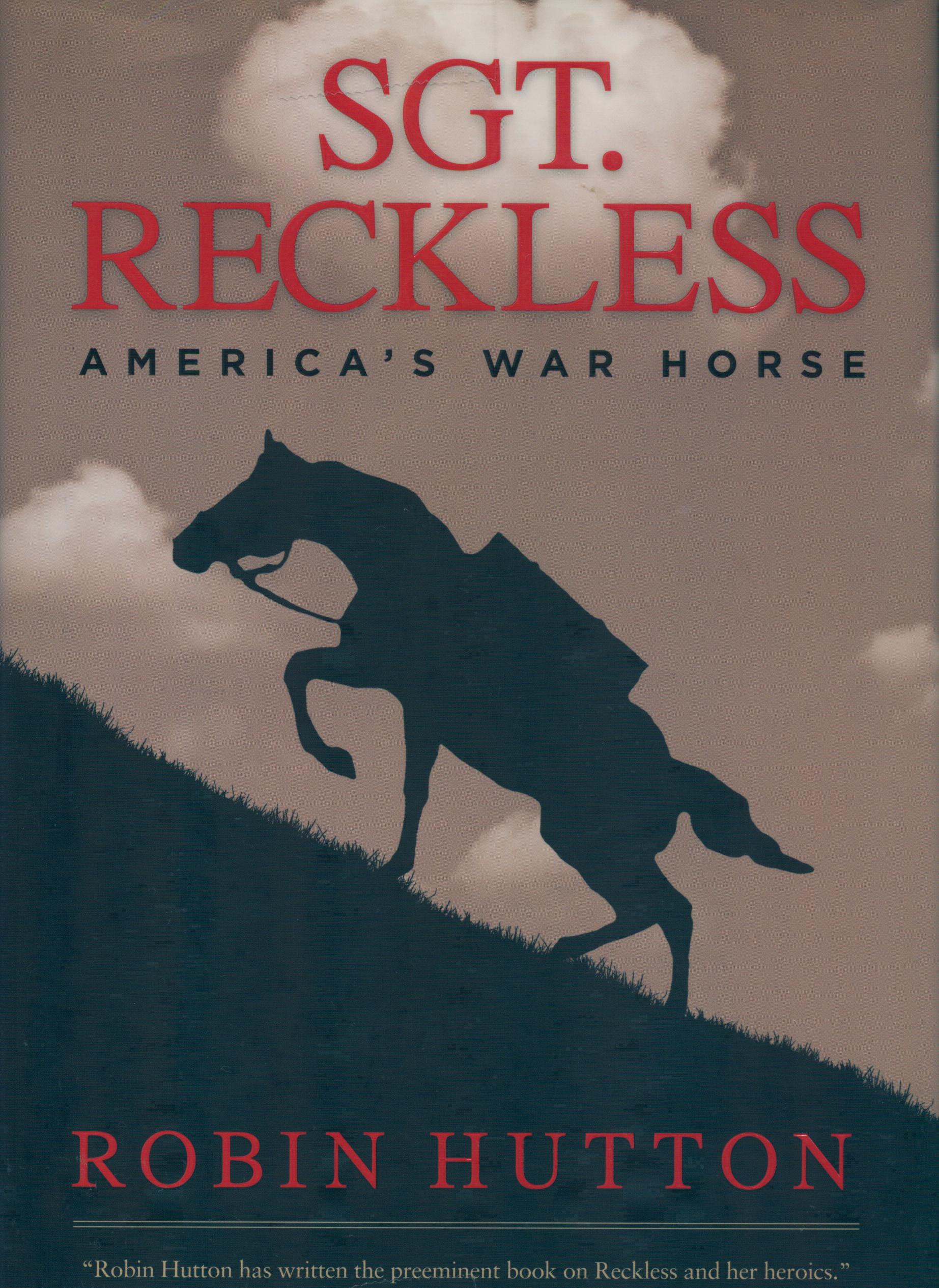 Sgt. Reckless:
America's War Horse
by Robin Hutton
DS919 .H88 2014
New Arrivals, 2nd floor
She was not much more than pony-size, she didn't look anything like a war horse, and she wasn't even born in the U.S.A. Yet this petite little mare who was born and bred in Korea became a decorated United States Marine during the Korean War.
For her courage under fire and her many heroics in combat, which are all chronicled in this book, Life Magazine included Sgt. Reckless in their 1997 Collector's Issue, Celebrating Our Heroes.
Animal stories of just about any kind are endearing and this horse's tale is no different. Reading about Sgt. Reckless will make you want to reach across time just to pat her nose and offer her a handful of carrots (though perhaps that isn't a very dignified thing to do to a war hero).
Sgt. Reckless is also featured in a Youtube video, produced by the author.