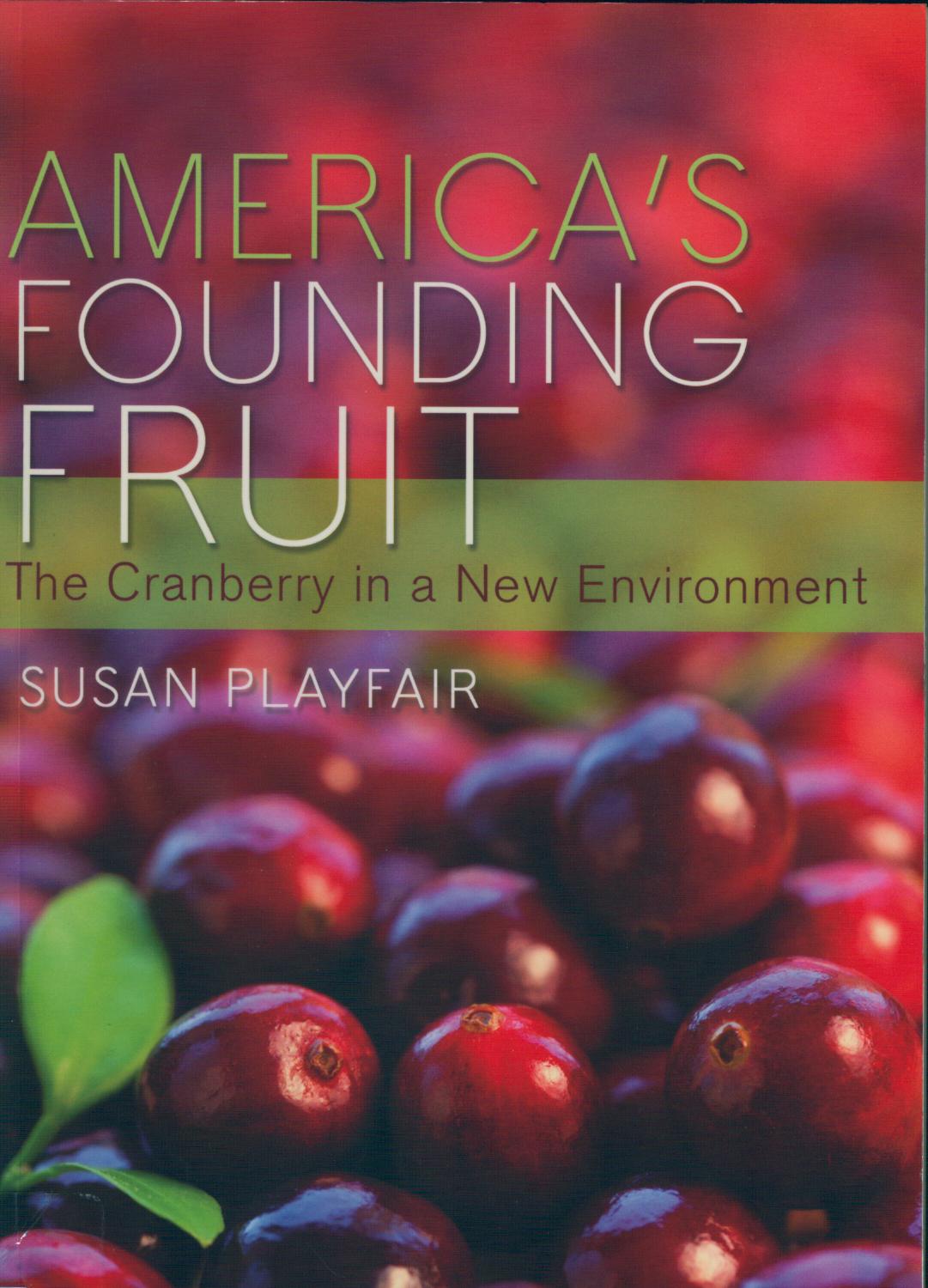 America's Founding Fruit:
The Cranberry in a New Environment
by Susan Playfair
SB383 .P53 2014
New Arrivals, 2nd floor
Mmm, cranberries. Their tangy flavor is iconically American as they are one of only three fruits native to North America that are cultivated today (p. 2). For many of us, the holidays wouldn't be complete without a savory cranberry dish. So what happens to our beloved cranberry if its habitat heats up? Susan Playfair talks to cranberry growers and researchers from across the country to find out. Along the way she investigates the history of cranberry cultivation, introduces readers to the growers and their families, highlights the health benefits of the fruit, and explores the towns and festivals that have cropped up around cranberry bogs.
If the science and history don't interest you, the recipes at the end of the book might tempt you. You can't go wrong with tasty treats like Cranberry-Carrot Cake with Pecan Frosting or Roasted Brussels Sprouts with Maple Syrup, Bacon and Cranberries. The very brave might try Blancmange with Cranberry Coulis — if that sounds less than appetizing to you, it's probably because you're a Midwesterner and not a Yankee — in Wisconsin we call it cranberry jello!