Andersen Library will extend its hours for exam study beginning Fri., May 8.
Fri. May 8:   7:00am – 10pm
Sat., May 9:   9am – 10pm
Sun., May 10:   9am – 2am
Mon., May 11:   7am – 2am
Tues., May 12:   7am – 2am
Wed., May 13:   7am – 2am
Thurs. May 14:   7am – 2am
Fri. May 15:   7am – 6pm
Sat., May 16:   10am – 6pm
Sun., May 17:   11am – 8pm
Mon., May 18:   7am – 4:30pm
The first and third floors of the Library close at midnight; only 2nd/main floor is open from midnight until 2am. All three floors are open until closing on nights when then Library closes earlier than 2am. Doors are locked 15 minutes before closing.
Free coffee and hot cocoa on weekends and late nights, and popcorn on evenings the Library is open until 2am!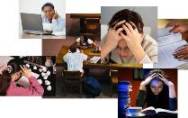 Study hard and good luck, everybody!