Curious about how many coffee shops there are in Madison? Do you want to know how many people in Milwaukee are considered politically liberal or are interested in quilting? Or are you wondering which companies are hiring summer interns? You can use the database ReferenceUSA to answer each of these questions.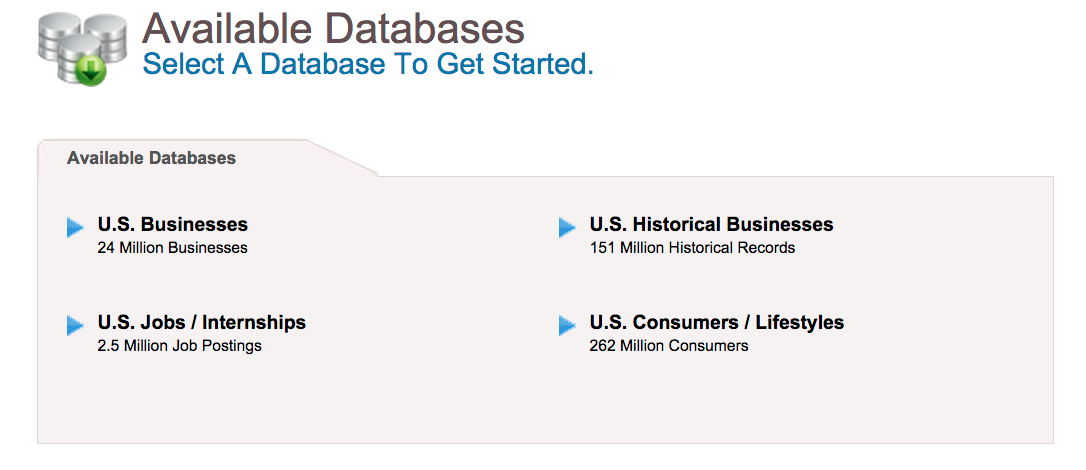 ReferenceUSA contains detailed information on more than 20 million businesses, 222 million consumers, U.S. new businesses, and U.S. new homeowners and movers. Use the U.S. Businesses module to build a list of companies in a given geographic region. You can also download charts and maps to visually represent the data. The U.S. Historical Businesses module will retrieve similar information for companies that are no longer in business.
The U.S. Consumers/Lifestyles module allows you to build a list of individuals in a geographic area that share a lifestyle characteristic, such as similar political leanings, a fondness for cats, or a love comic books. Note that household income and home value are estimated; the data comes from the most recent census. You can create charts and maps to display the data in this module, as well.
Finally, the U.S. Jobs/Internships module pulls information from Indeed.com and gives you the ability to search for full-time or part-time jobs, internships, and contract or temporary work. You can limit your search to a specific geographic area, or you can search by salary range. One of the benefits of searching for jobs within ReferenceUSA is that you can easily look up information about the company to which you are applying within the database, an important part of the job search process. To learn more, check out this video tutorial:

[youtube]http://youtu.be/-z38J7FQKVo[/youtube]
If you have questions about ReferenceUSA, please feel free to contact Amanda Howell, the business librarian.