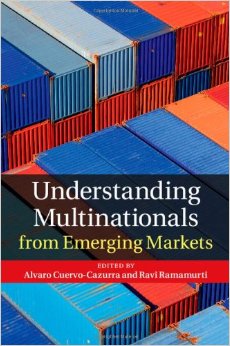 Understanding Multinationals from Emerging Markets
edited by Alvaro Cuervo-Cazurra and Ravi Ramamurti
HD62.4 .U5298 2014b
New Arrivals, 2nd Floor
For those interested in international business, Understanding Multinationals from Emerging Markets is a must read. Written by renowned faculty members from universities around the world, the book discusses multinational corporations that are rising out of emerging market countries, such as Brazil, Indonesia, Poland and Thailand. These multinationals are successfully competing with companies from advanced economies, such as the U.S., something that was not thought possible due to a lack of technology and infrastructure in emerging market countries. Check out this book from Andersen Library to learn how these companies are attaining global success.