Winter in Wisconsin! What better time to travel, especially to warmer places, eh? But if you're like me, you can't afford the time (or the travel). Well, a little 'armchair' travel may be the ticket for us.
Andersen Library can help with this. Search the books, media and more of Andersen Library to find resources like Rick Steves' Europe: All 100 shows 2000-2014 (24 DVDs in Browsing DVDs, Academic, on 2nd floor at D907 .R53 2013). Oh, the places you'll go! I just recently watched an episode on PBS that featured travel to Prague and other nearby places in the Czech Republic, including the bone church (or ossuary) in Kutná Hora that contains the bones of thousands of people who died of the plague in the 1300s. There is even a YouTube video of a visit to this site:
[youtube]http://youtu.be/kXLdNDyu8Hs[/youtube]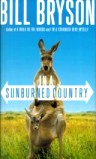 Besides watching travel videos, you can read travel books like Bill Bryson's In a sunburned country (about Australia, available in the 3rd-floor Main Collection at DU105.2 .B83 2000–I've never been there, but I liked this book!) and Dark star safari: Overland from Cairo to Cape Town (3rd-floor Main Collection, DT12.25 .T48 2004). UWW students or staff also may borrow items from other UW System campus libraries, such as Getting stoned with savages: A trip through the Islands of Fiji and Vanuatu or The sex lives of cannibals: Adrift in the Equatorial Pacific. Of course, if cold really is your favorite thing, there are books like Cold: Adventures in the world's frozen places (3rd-floor Main Collection, G608 .S69 2009) too!
For assistance with finding materials or requesting them from other libraries, please ask a librarian.