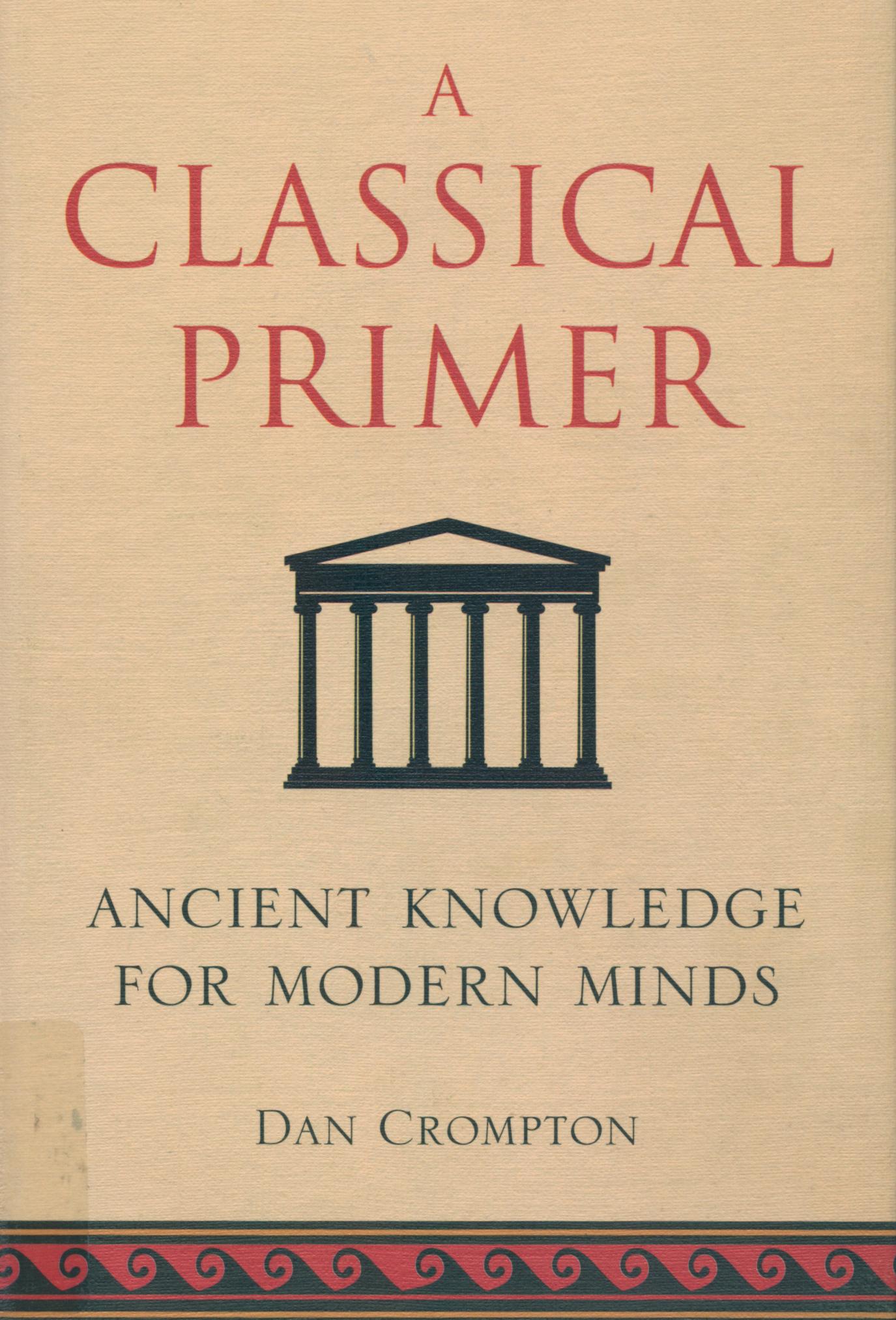 A Classical Primer:
Ancient Knowledge for Modern Minds
by Dan Crompton
DE59 .C7 2012
New Arrivals, 2nd floor
A few years ago, I listened to a lecturer at the Young Auditorium make a case for Biblical literacy being an important part of a contemporary education. As much as I agreed with him, I felt there were also compelling cases to be made for the importance of other types of cultural literacy, one of the most important being classical literacy.
It's hard to navigate literature, a good New York Times article, an urban downtown or even Main Street in Whitewater without running across references to the classical world of Ancient Greece and Rome. The Trojan horse, Helen, Aesop's fables, Julius Caesar, Roman numerals in movie credits and on buildings, sorority and fraternity names, and Greek architectural columns are just a few classical elements you might run across in your quotidian world.
So if you'd like to bone up on your classical literacy, this pocket-sized Primer will get you up to speed on the basics of classical languages, history, literature, philosophy, architecture, science, and technology.