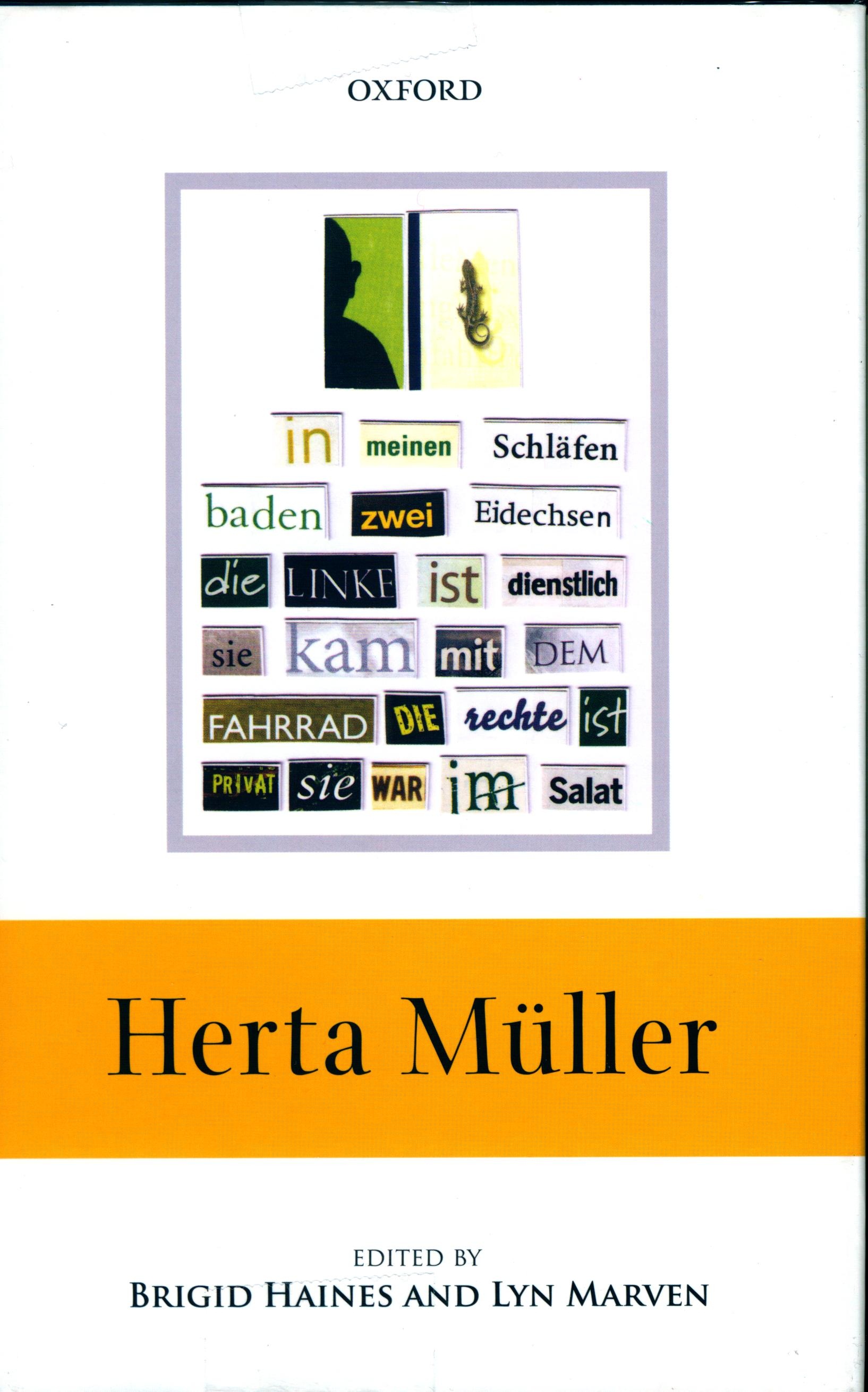 Herta Müller
by Brigid Haines and Lyn Marven
PT2673.U29234 Z692 2013
New Arrivals, 2nd floor
Alas, the world is often less than perfect, and this mar is reflected in the works of Herta Müller, a German-Romanian writer, who won the Nobel Prize for Literature in 2009. She was born in Romania in 1953 and later emigrated to Germany. The novels, short stories, poems, and essays she writes and the collages she creates deal with the global experiences of oppression, dispossession, exile, migration, memory, and other themes relevant to our past, present, and future. She writes in her mother tongue, German, but has been translated into many languages including English. From her first book of short stories, Niederungen (1982), translated into English as Nadirs in 1999, to her most recent book of poetry Vater telefoniert mit den Fliegen (Father is calling the Flies) (2012) she's been a force to reckon with.
This book is about her oeuvre, covering many topics from the realism of her poems, the gender and sexual politics of her prose, to her winning the Nobel Prize for Literature. There is even a chapter on reading her in translation, which is of particular interest here, as comparatively few Americans read German. Those of us who read her would likely be doing so in English. My boss, who has excellent German skills, could be one of the exceptions to that rule. I can read a bit too, but the nuances of Müller's work would likely escape me, so I'll be gleaning useful information from this volume and then reading one of her novels in English. I hope you get the chance to enjoy her in German, English, or any other language.
If you want to read her novels, this is what UW-Whitewater has:
Appointment: a Novel translated by Michael Hulse and Philip Boehm (2002)
Great Minds Collection under call number: PT2673.U29234 H4813 2002
Hunger Angel: A Novel translated by Philip Boehm (2012)
Main Collection under call number: PT2673.U29234 A9213 2012
Additional work by Müller is available via UW Request such as Niederungen and it's English translation Nadirs, all of her novels that have been translated into English, and more.