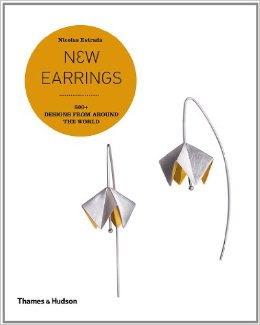 New Earrings: 500+ Designs from Around the World
by Nicolas Estrada
NK7423.5 .E8713 2013
New Arrivals, 2nd floor
Do you make jewelry or like looking at metalwork, gemstones, or glass art? Now that summer is here perhaps you will have more time to devote to your craft or hobby. This book will inspire you with crisp, clear photos of traditional and avant-garde earrings from global designers. The images fill every page and leave little room for text–this book is for visual savoring.
Recharge your creative senses and check out this lovely book!