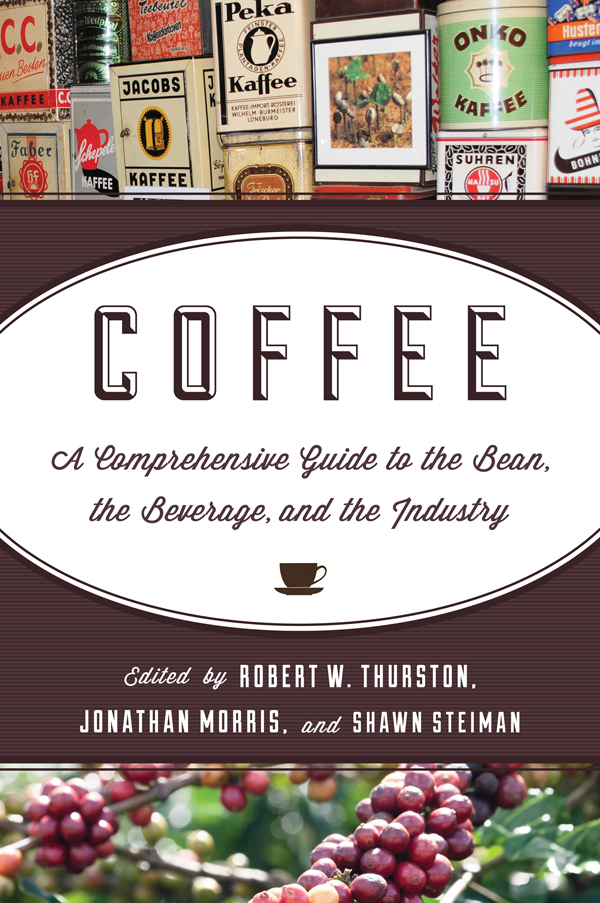 Coffee:
A Comprehensive Guide to the Bean, the Beverage, and the Industry
Edited by Robert W. Thurston, Jonathan Morris, and Shawn Steiman.
HD9199.A2 C59 2013
New Arrivals, 2nd floor
If you're a coffee fanatic like I am, you'll love this new book available at Andersen Library! Individuals from around the world discuss both the business and culture of the steamy beverage. Whether you want information on coffee farmers in Indonesia or coffee drinkers in the United States, this book has a chapter for you.
In addition to business information (which is incredibly useful for entrepreneurs hoping to open a cafe), this book contains chapters on the coffee quality assessment process called cupping; the types of espresso drinks (so you can sound really fancy next time you order a drink at a Starbucks); the World Barista Championship; and the health effects of coffee and caffeine. Grab a cuppa and take your coffee snobbery to the next level!