This semester we have covered a wide variety of personal finance topics, from student loans to credit cards to retirement. These topics can be overwhelming, but hopefully you feel a little more confident in your ability to manage your finances so that you don't end up living like this: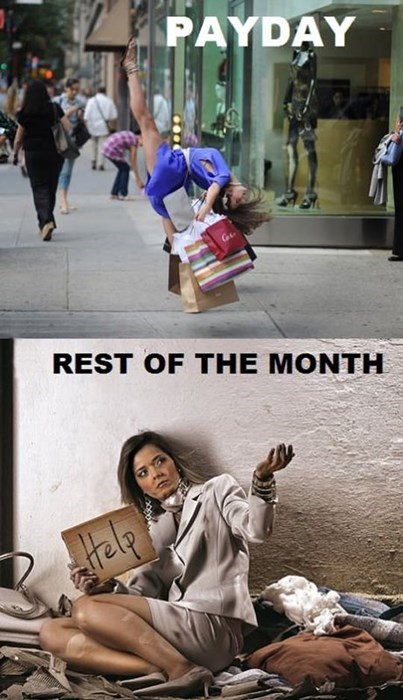 Here are the two overarching themes we've discussed this semester:
Save money for the future – Start setting aside money now for big things, like retirement, and smaller things like a vacation or concert tickets.
Don't spend money you don't have – You don't have to match the national average price paid for a car or house. Create a budget and figure out what you can afford, then go from there.
If you can put these two ideas into practice, you will be much more financially stable than most. Below are a few more resources you may want to check out to enhance your personal finance know-how.
In Andersen Library: