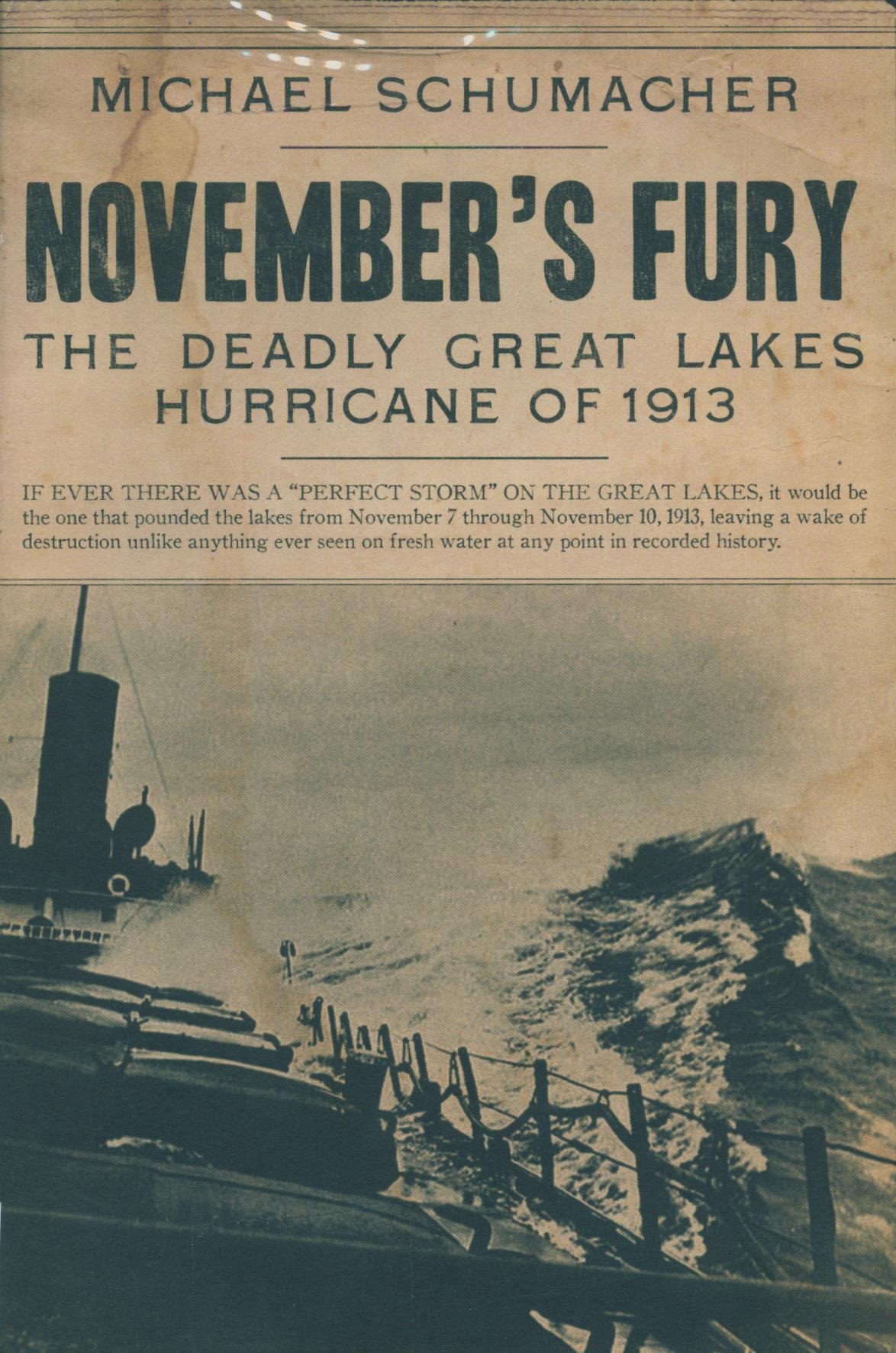 November's Fury:
The Deadly Great Lakes Hurricane of 1913
by Michael Schumacher.
F551 .S38 2013
New Arrivals, 2nd floor
Ronna thoughtfully chose a warm-weather book for us last week. But I thought I'd drag us back to the harsh, cold reality of winter.
A hurricane isn't something we associate with lakes — and definitely not something that is likely to happen a thousand miles from an ocean. But that's exactly what happened in 1913, when a freak storm unleashed its fury on the Great Lakes.
Devastating storms aren't unknown on the Great Lakes (what Canadian or Midwesterner hasn't heard of the wreck of the Edmund Fitzgerald, memorialized in Gordon Lightfoot's eponymous ballad)? But the 1913 storm was created by an unlikely covergence of weather phenomena in the same way that a 1991 storm in the North Atlantic became the Perfect Storm (later written about by Sebastian Junger).
Despite stormy forecasts, shipping went on as usual as the Great Lakes ships began to wrap up their season in November, 1913. But when the storm swept in, it was far stronger than predicted, engulfing the entire Great Lakes region — on land and water. Hurricane force winds were accompanied first by rain, then by snow and ice, as 40 foot waves battered the beleaguered and ice-encrusted ships. The storm lasted four days, leaving misery and destruction in its wake. Dozens of ships were lost or damaged and hundreds of sailors died trying to steer their vessels to safety. This story waited 100 years to be told so it's worth finding a warm, cozy spot to settle down and read all about it.