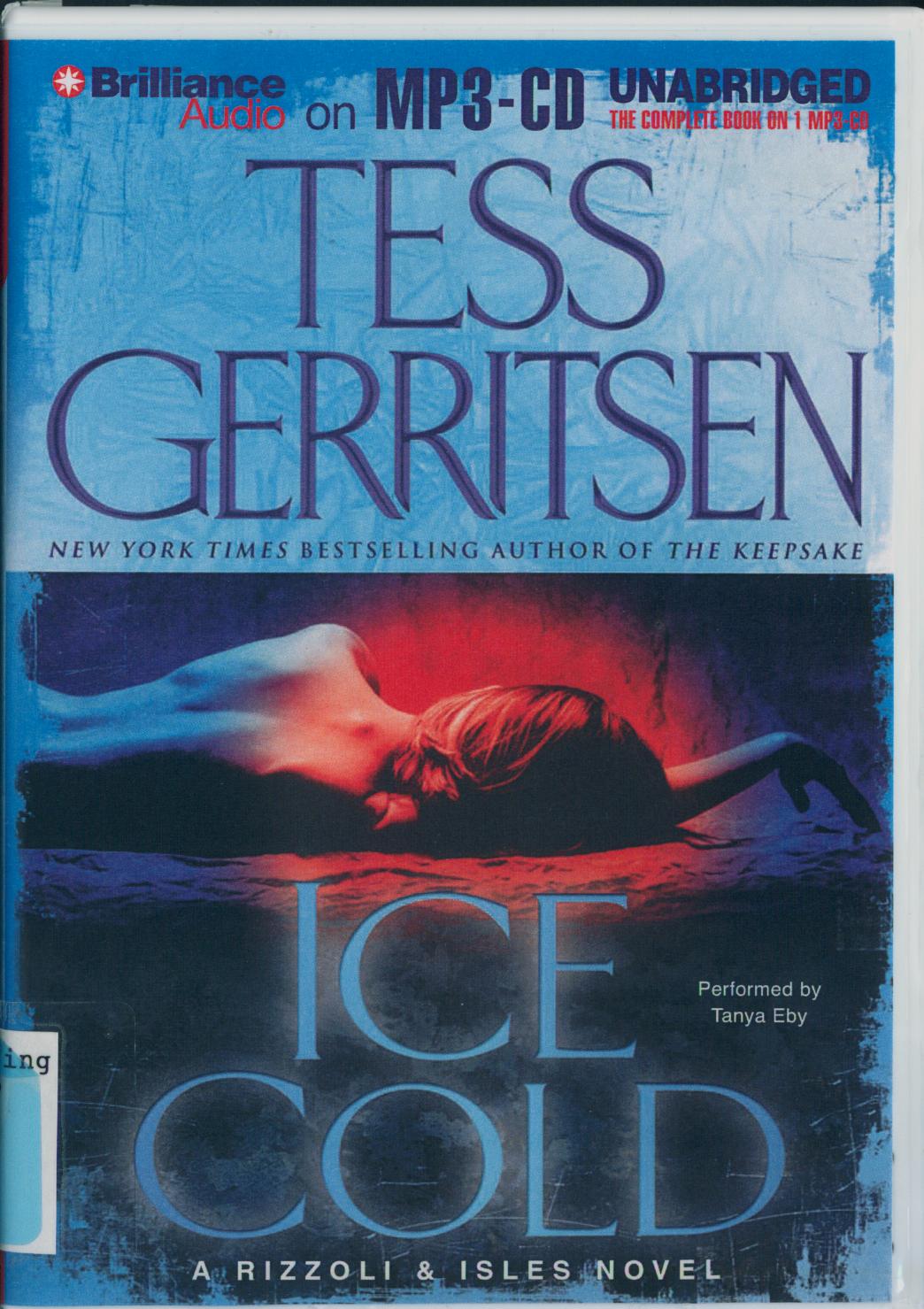 Ice Cold (audio recording)
by Tess Gerritsen
PS3557.E687 I283 2013
New Arrivals, 2nd floor
Got a long drive ahead of you as you take off for break? How about checking out an audiobook from the Library to entertain yourself as you meander those winter roads?
The Reference Desk gets a fair amount of questions from folks looking for an audiobook, usually as a school break is coming up or a holiday is approaching. So my choice for New Stuff Tuesday this week was an easy one: an audiobook!
The one I chose, Tess Gerritsen's Ice Cold, is from her Rizzoli & Isles series. No, not the TV series on TNT. It's the book series that the TV show is based on.
This book's storyline promises to be a nailbiter if you're a Rizzoli & Isles fan. Medical Examiner Maura Isles and a group of friends are stranded on a mountain road in a blizzard. Their SUV broke down (which SUVs always do on a mountain road in a blizzard), so they seek shelter in a tiny village where the residents have seemingly vanished. But someone's still there . . . and the next thing you know, Maura's friend, Detective Jane Rizzoli, is told that Maura's burned body has been found in a ravine. Shock! Gasp! Is Maura really dead?? OR IS SOMETHING MORE SINISTER GOING ON?
Stick in the audiobook and find out! Its 9 hour, 48 minute playing time should get you to wherever you need to go!
This book is on MP3-CD and can be played on a CD player with MP3-CD playback capability, in a disc drive on your computer, or you can transfer the files to an iPod or another MP3-player. Instructions to upload the files using RealPlayer (Windows) or iTunes (Mac/Windows) are included.
If you like audiobooks, but this one doesn't interest you, check out the Library's Browsing Audiobooks collection on the main floor of the Library, located near the Food for Thought Cafe.
Enjoy, and have a safe break!