November is Native American Heritage Month and the Andersen Library has a variety of resources to help you learn more about the history and culture of Native Americans.
The Andersen Library has many books, DVDs, and other resources that are available for check out.  These can be located by searching the library catalog.  Only want to find certain items, such as videos?  By selecting one of the "Focus Your Results" options on the right side of the screen, you can limit your search to include specific collections such as DVD or VHS, Curriculum Collection, or items published after 2007.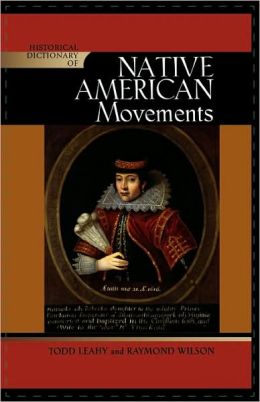 The Reference Collection on the second floor of the library also has a number of Native American dictionaries, encyclopedias, and other reference material to get you started in your research. Remember that these items can only be checked out overnight.
Andersen Library subscribes to a large number of databases. Articles about Native American history and people can be located in general databases, but here are a few that focus specifically on Native American culture:
Early Encounters in North America: People, Cultures, and the Environment -This collection of documents explore the relationships between people and the environment in North America and covers a time spam of 1534 to 1850.  The collection focuses on personal accounts and provides unique perspectives from traders, slaves, explorers, and native peoples.  The collection can be searched by groups of peoples.  By looking under "North American Peoples," documents can be retrieved under each Native tribe name and are then organized by year.
Ethnic NewsWatch – This database is a collection of full-text newspapers, journal, and magazine articles from ethnic and native publications.  A search for "Native American*" produces over 100,000 articles that can be narrowed down by subject and other categories.
University of Wisconsin Digital Collections – The University of Wisconsin Digital Collections aims is to provide quality digital resources to support education and research.  Digital resources include items such as books, manuscripts, images, maps, and videos.  The collections are organized alphabetically and there is a search box provided to locate information on specific topics.   A subject search of "Native American" produces over 40 items.  There is also a specific collection featuring documents related to Indian Affairs.
There are a variety of websites available to support Native American research.  A great website on Native American Heritage Month 2013 has been put together by the Library of Congress, National Archives and Records Administration, National Endowment for the Humanities, National Gallery of Art, National Park Service, Smithsonian Institution, and United States Holocaust Memorial Museum.  It includes background information on Native American Heritage Month as well as additional resources such as images, exhibits and collections, and educational resources.  The homepage also highlights projects such as the Bdote Memory Map (a collection of oral histories) and provides a link to the YouTube channel from the National Museum of the American Indian.
Andersen Library is a federal and Wisconsin depository library with federal and state government documents on a variety of current and relevant issues available to you in various formats (print, DVD/CD-ROM, online). Check out your government at Andersen Library!