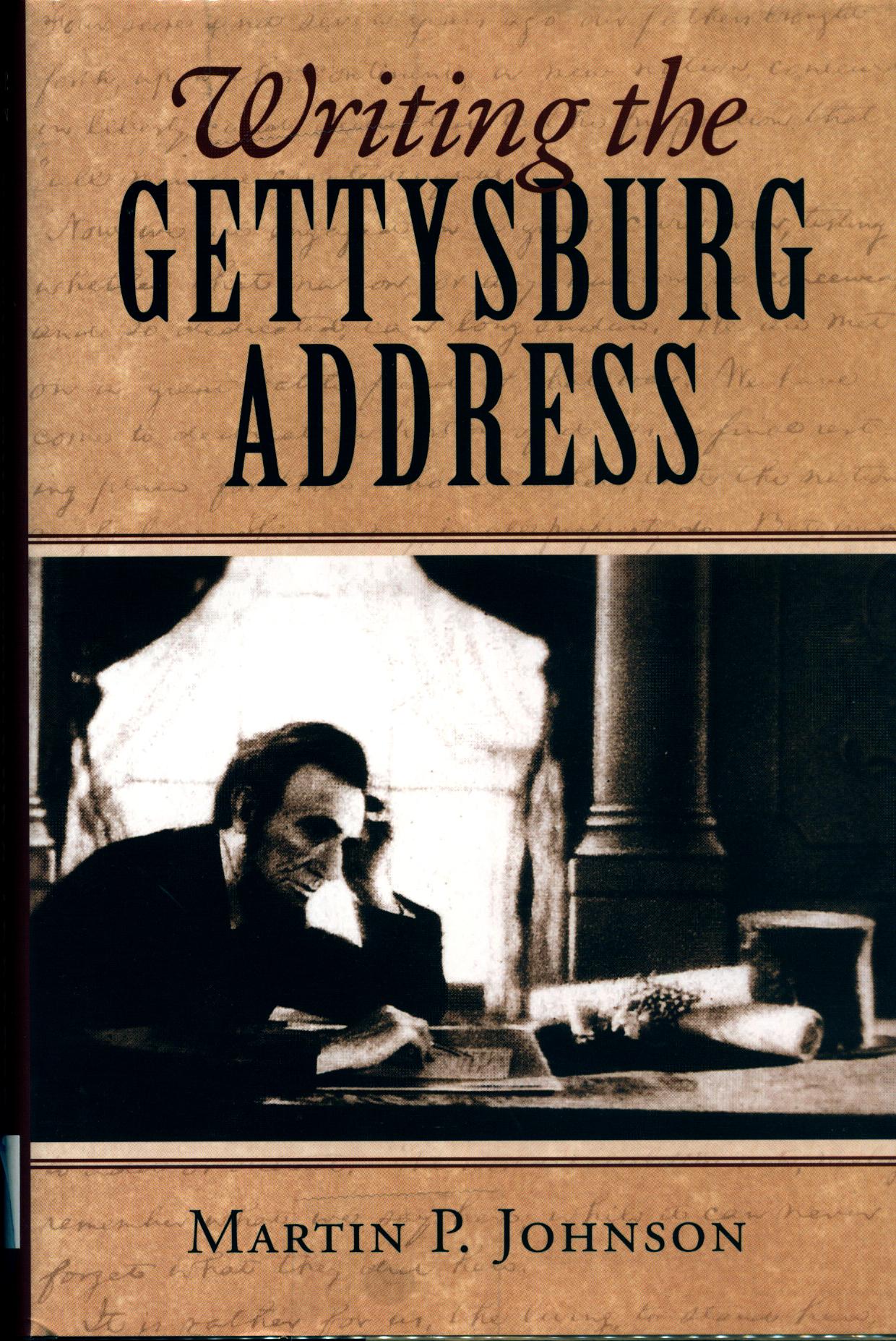 Writing the Gettysburg Address
by Martin P. Johnson
E475.55 .J65 2013
New Arrivals, 2nd floor
I'm a big fan of Abraham Lincoln. I've been to the Abraham Lincoln Presidential Library and Museum in Springfield, Illinois. I've visited the Lincoln Tomb. I've been to Ford's Theatre in Washington, DC, and to the Lincoln Memorial. I don't know, Abe just seems like someone you could trust, unlike so many politicians today.
I chose this week's book, Writing the Gettysburg Address, because next Tuesday, November 19, is the 150th anniversary of that speech. You know the one: "Four score and seven years ago our fathers brought forth…."
Lincoln's address is what most people remember about that day in 1863. It's hard to believe, really, when you view the image of Abraham Lincoln's handwritten speech online. It's only 1.5 pages long. It probably took about 2 minutes to read. But 150 years later, his speech is what all of us remember about that day in history.
The bigger issue, and what Mr. Lincoln would want us to remember, is that he gave the speech at the dedication of a cemetery for Union soldiers who died in the Battle of Gettysburg (July 1-July 3, 1863). You can read about what actually happened at the dedication in an article published in the November 20, 1863 issue of the Philadelphia Inquirer, "'Gettysburg' Celebration," including who was there, the weather, the ceremony, and the text of the President's speech (as reported by the journalist).
I'm sure Mr. Lincoln never thought that one day someone would write an entire book about his little speech (remember what he said: "The world will little note, nor long remember what we say here…"), but that's exactly what Martin P. Johnson did in the book, Writing the Gettysburg Address. He talks about the different drafts of the speech, the procession to the cemetery, and the ceremony. He talks about which words the President emphasized in the speech, and about people's impressions of the President that day. There's even an entire chapter on the process of confirming what the President actually said in the address, because there were several written drafts, and many different versions were published in newspapers after the ceremony (including the one in the Philadelphia Inquirer, above).
Honestly, I admire Martin Johnson's dedication in writing an entire book around one short speech. But what I admire more is the speech itself: simple, to the point. No flowery words. No fancy phrasing.
Bravo, Mr. Lincoln. Even 150 years later, your address at Gettysburg is one of the best.