Dr. Joanne Burkholder, Dept. of Sociology, Anthropology and Criminal Justice, and Dr. Paul Rybski, Dept. of Physics, will give a one-hour talk about "The Mayan Prophecy and the Mayan Calendar: The Anthropological and Astronomical Facts" on Fri., Oct. 4, at 8pm in Upham 140. It's the first lecture in the 2013-2014 Whitewater Observatory Lecture Series. A public viewing session at Whitewater Observatory will follow the lecture at 9:15pm, weather permitting. All lectures are free, and everyone is invited to attend!
Andersen Library may be able to provide additional materials if you'd like to learn more. Search HALCat for books, government documents, and videos. Search article databases for articles in journals, magazines, or newspapers. Ask a librarian for assistance with finding materials.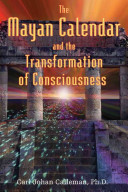 Examples of items you could find are the book The Mayan calendar and the transformation of consciousness (3rd-floor Main Collection, F1435.3.C14 C35 2004), a four-minute video from NASA, "Why the world didn't end yesterday," and the article "It's not the end of the world: What the Ancient Maya tell us about 2012" (Archaeoastronomy, 2011, vol.24, pp.12-36).
LECTURE ABSTRACT:
The ancient Maya supported a class of time-obsessed calendar priests who made remarkable calculations, given the limits of their naked-eye observations. Many people today attribute to them the ability to predict both calamitous and fortuitous celestial events. But what did the Classic Maya actually know and believe about the heavens? What were they looking at, and why? Did they really think the world was going to end with the last 'baktun' in December 2012? A review of archaeological and textual data from the central Maya region helps to put Mayan astronomy in context.

Unscrupulous people worldwide chose to interpret the apparent end of the Mayan calendar, as it was known before 2008, as predicting a world-changing or even world-destroying cataclysm that would occur on December 21, 2012. This cataclysm was supposed to be triggered by one or more highly improbable events. This lecture will address the implausibility of the Earth's destruction by a gigantic explosion in the Sun's atmosphere, by a shifting to Earth's North and South Poles and by the alignment the Earth was supposed to experience last December 21st with the Sun and with the supermassive black hole at the center of the Milky Way.
And plan ahead to attend other lectures in this series, which will address damage to or the destruction of the Earth!
Oct. 11: future collision of the Earth with an asteroid or with an unknown Planet X
Oct. 18: a possible comet collision during the Pleistocene era
Nov. 1: future blasting of Earth by a supernova explosion of a nearby star
Nov. 8: future loss of Earth's magnetic field, and
Nov. 15: unpredicted meteor that exploded over Russia last February.
Andersen Library is a federal and Wisconsin depository library with federal and state government documents on a variety of current and relevant issues available to you in various formats (print, DVD/CD-ROM, online). Check out your government at Andersen Library!