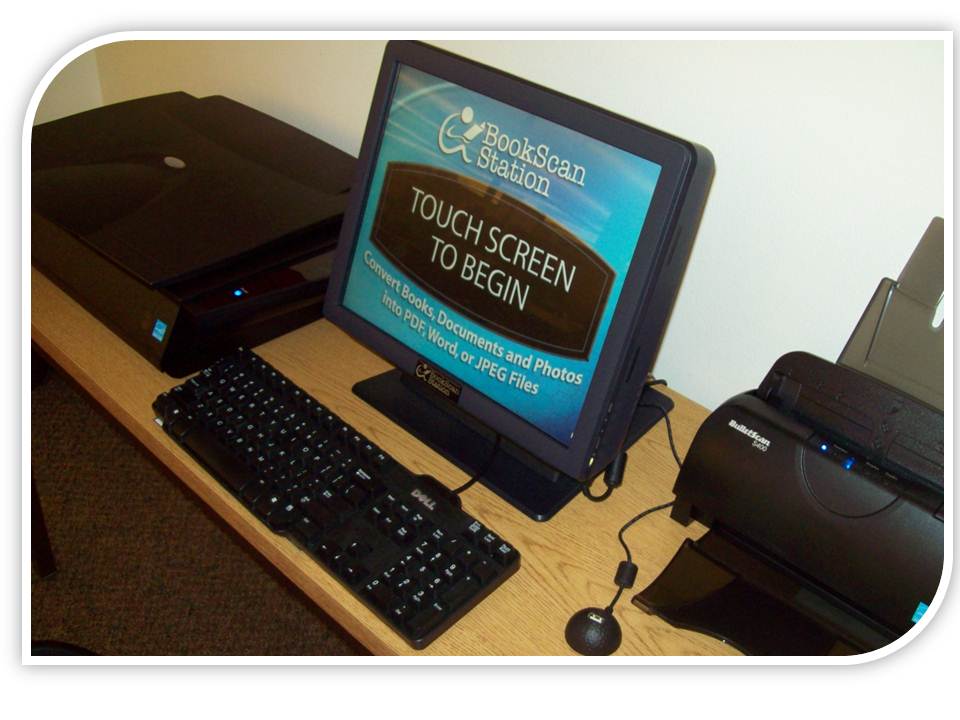 The Library has just installed a BookScan Station across from the Reference Desk. By using the handy touch screen monitor, it takes just moments to scan pages from a book. The special book edge scanner bed saves wear and tear on books' spines and makes better scans. The nifty document feed takes up to 40 sheets at a time and scans them one-sided or two-sided at the touch of a button.
Documents may be scanned as PDFs, Word Documents, tiffs or jpegs. Output options include printing, emailing, saving to a flash drive or saving to Google Docs.
Once you try the new BookScan Station, you'll never want to go back to traditional scanners. Stop by the Library today to test it out. The scanner is on loan this spring and your feedback will help us determine whether or not to purchase it.