More often than you expect you'll find online titles in the Library Catalog. How does the catalog let you know if something is online? The link to the title online will be preceded by "Linked Resources."
Check the location! Sometimes a title's location is Internet or NetLibrary (NetLibrary books are online books, or "ebooks"). Two examples from the catalog: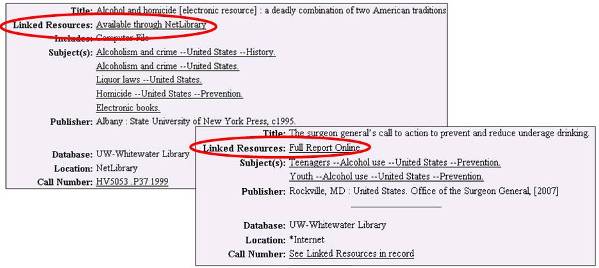 Sometimes the Library has a title in print, but the title is also available online. Here's an example from the catalog:


If you have questions please ask a librarian (email, chat, or call the Reference Desk at 262.472.1032).