Just like music being released on Tuesday, this weekly column will highlight some of the Library's latest acquisitions on, you guessed it, Tuesday.
Now, for the first New Book Tuesday: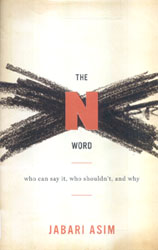 The N Word: Who Can Say It,
Who Shouldn't, and Why
Jabari Asim
E185 .A85 2007
New Book Island, 2nd floor
Jabari Asim, deputy editor of the Washington Post Book World, takes the reader on a journey through four hundred years of history of the n word, from its origins in an essay by Thomas Jefferson to its current usage by hip hop artists. Asim states in his introduction that the subject of the book is "how whites from all levels of society worked to keep us there — through a combination of custom, law, myth, and racial insult." With chapters such as "N*ggerology" (Parts 1 & 2), "To Slur with Love" and "N*gger versus N*gga," the author illustrates how the epithet continues to "keeps blacks at the bottom of America's socioeconomic ladder."
So who can say it and who shouldn't? You'll have to read the book to find out.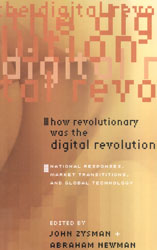 How Revolutionary Was the Digital Revolution?
Edited by John Zysman & Abraham Newman
HC79 .I55 H686 2006
New Book Island, 2nd floor
This volume, edited by professors from UC-Berkeley and Georgetown University, examines the new era, one in which borders no longer translate into barriers. The book focuses on technological change and its effects on governments, corporations, markets, and individuals from around the world. Topics include offshoring, copyright in the digital context, and mobile technology as a new case for the analysis of market evolution. Anyone curious as to how much (or little) technology has transformed our world will find this work intriguing, as it covers a lot of ground.