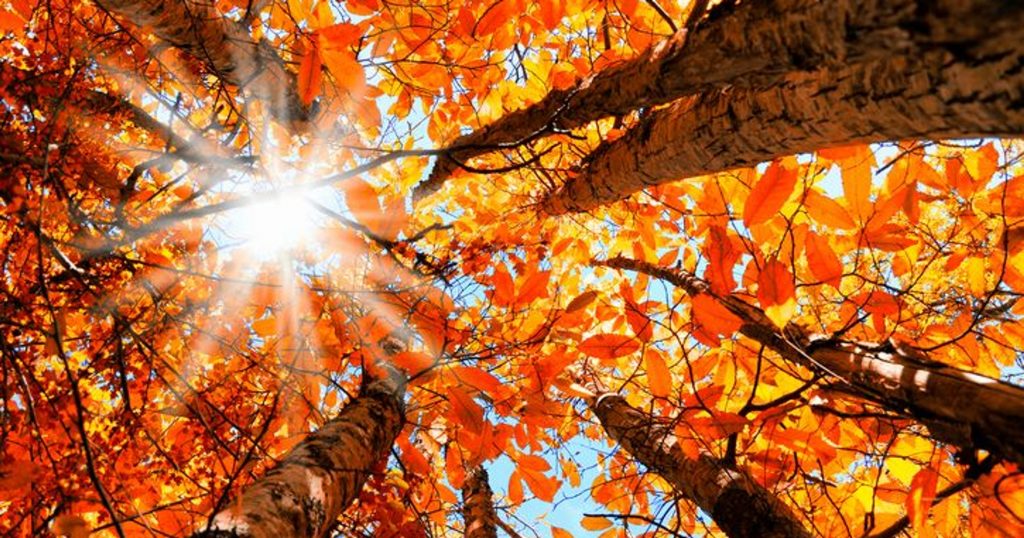 Happy Fall Y'all! Because it is October 1st, I think it's definitely necessary to talk about fall and all of the great things about this fabulous season! The fall colors, pumpkin patches, scary movies, Halloween, apples, flannels, sweaters, fall candles, apple cider donuts… I could go on and on! But, the transition to shorter and busier days of fall can be a challenge on not just your schedule, but your health. To help ease the change of seasons, I'm here to give you some tips to get you ready for the colder months to come and keep your mental and physical health in check. Here are 5 Healthy Reasons to Get Excited for Fall!
1. An Apple a Day Keeps the Doctor Away!
That old saying "An apple a day keeps the doctor away" has a lot of truth to it. Apples are truly one of nature's best diet foods and they have a ton of nutritional benefits to them as well. They fill you up for only around 100 calories, and they're packed with cholesterol-lowering soluble fiber, antioxidants, and vitamin C. There are TONS of different types to choose from to find the perfect flavor for your taste, not to mention they're absolutely delicious! A food that tastes great and is great for you? Can't pass that up!
Visit an apple orchard this fall and spend an afternoon picking your own supply. You'll have fun while seeing where your food comes from and supporting a local orchard.
2. Early to Bed Early to Rise…
You know what they say.."early to bed early to rise makes a man healthy, wealthy, and wise!" This is kind of, in a way, true! Sleep is one of the most important things for our body. With the changes in when the sun rises and sets, it can sometimes mess with our schedules. But, when you get the recommended 8-9 hours of sleep, your body functions so much better and you can get a ton more done with your day when you're fully rested, not to mention you'll feel so much better!
Getting enough sleep is one best things you can do for your health, so take this opportunity to stick with a bedtime schedule that's right for your body's needs. For a good night's rest, try to go to bed and wake up at the same time every day (even on weekends) and skipping snacks and exercise at least one hour before bedtime. With a full nights rest you'll feel great and have a ton more energy to enjoy everything the fall season has to offer!
3. Cooler (But Not Too Cold) Temps!
Cooler fall temperatures means it's time to break out the sweaters, boots, and jackets! But, it's also a great time to enjoy the outdoors without getting really hot. Researchers suggest doing physical activity outdoors like hiking some trails, biking, going for a run, or even just raking some leaves, relieves more stress and boosts energy levels better than sweating inside the gym. Fall is the perfect time to attempt activities that may have been too taxing in the hot conditions of summer. It's a lot more pretty outside than inside a gym anyways, so you might as well enjoy the fall colors while they last!
4. Pumpkin Spice and Everything Nice
The fall season is prime time for some amazing fruits and veggies. Foods like broccoli, apples, cabbage, eggplant, kale, pumpkin, squash, and dark leafy greens are all in season during the fall and are packed full of tons of nutritional benefits. Incorporating these foods into your meals and trying new recipes during this season is a great way to eat healthy all while giving your body the nutrients it needs.
Not only fruits and veggies, but spices too! Fall is the season for some great spices, such as cinnamon, vanilla, nutmeg, cloves and of course pumpkin spice! These spices and scents are all staple scents of fall, and they offer plenty of health benefits to add to your diet this fall. So, sprinkle some cinnamon or nutmeg on your coffee or bake some into your next meal to make the most of these seasonal spices.
5. Take Care of Yourself
The short days, sicknesses everywhere, and colder weather of fall can sometimes make it hard to keep your health in check. SO here's a short list of things to keep in mind to make your health a top priority this season:
Take some time for yourself – Shorter days in the fall and winter is Earth's way of telling us to slow down and take a breather.
Get your flu shot and yearly check-up – Self explanatory! No one likes getting sick.
Stay active – It can be easy to just sit around all the time when the weather gets colder, but it's important to get in some physical activity in throughout the day. Even raking some leaves counts!
Boost your immune system – 'Tis the season for getting sick! Boosting your immune system can help with this by drinking plenty of water, washing your hands a lot, and eating mostly nutritious foods.
As I mentioned before – Gets lots of sleep!
Stay warm! – Dress for the weather and always make sure to wear (or at least always bring along) layers to protect your body from the changing temperatures.
(And last) Take care of yourself!!! – The holiday season is full of eating too much yummy food, shorter days that sometimes cause low motivation, and the flu season. Listen to your body and give it what it needs.
Thanks for reading and hopefully some of these tips and tricks help you make the most of the season! Happy fall!