I have not been running for very long. I did not have anyone to tell me the proper running form, how to pace myself, the different types of running you can do to increase your stamina, etc. I had to rely on articles I found on the internet. I am not a professional and am still learning everything I can to be successful and run long distances. Recently, I found an article called "The 101 Best Running Tips and Hacks of All Time." So I decided to compile five of my favorite tips from the article that I found to be most useful, and hopefully you will to! Here's the link: http://www.runnersblueprint.com/best-running-tips-and-hacks-of-all-time/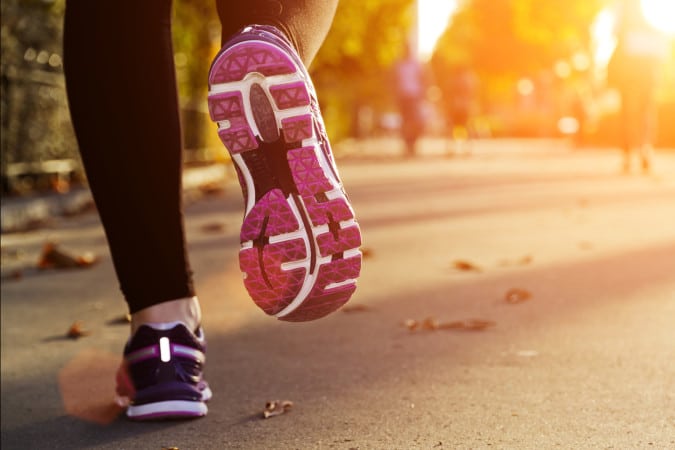 Get the Right Shoes
Shoes are the most important running equipment there is. A proper shoe will not only make running more comfortable but also help you improve performance and ward off all sorts of injury, including shin splints, plantar fasciitis, knee pain, and foot pain. I have gone on my fair share of runs with non-supportive shoes. They will be pricy, but worth it in the end.
Tie your Shoes the Right Way
Tying shoes is something that most well-accomplished 5-year-olds can do with ease, but as a matter of fact, there are many ways to lace your trainers, and different techniques cannot only make them feel more comfortable but also accommodate feet size–vital for avoiding all sorts of discomfort and issues.
Walk/Run
After a month (or even longer) of walking, you should fit enough to start adding jogging intervals into your sessions. This is what's known as the walk/run method, and it's ideal for helping new trainees get fit without getting hurt. The key here is to gradually stretch your comfort zone without overextending it.
The Talk Test
As a beginner runner, make sure to run at a conversational pace. This means that you should be able to speak in full sentences on-the-go without gasping for air. In other words, you should be able to recite the Pledge of Allegiance without much difficulty. By sticking to this rule, you'll build your aerobic endurance base on the right foundation—this will definitely set you for success later on.
Run With a Partner
Running is, by definition, not a team sport. It's solo journey. But that doesn't have to be that way. Research shows that peering up with a training buddy can lead to better consistency, help you become more accountable, and exercise a bit harder than you'd when you go alone—all of which can do wonders to your running routine.