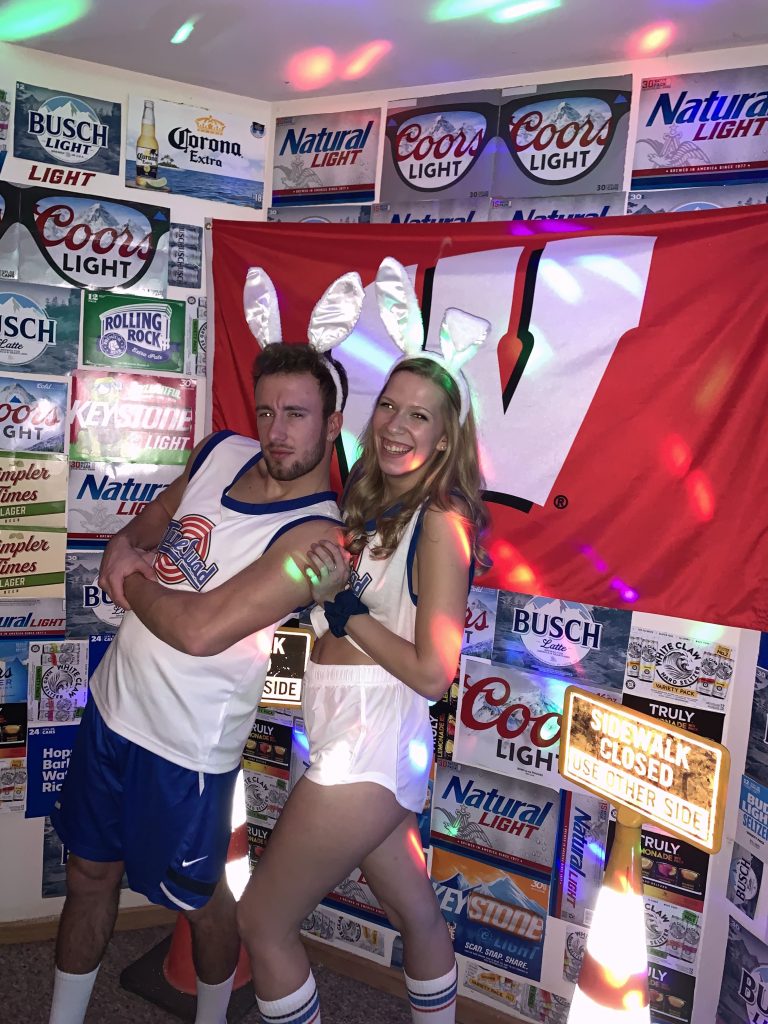 Well on this week's blog post check list was do something I had never done before. Since jumping out of an airplane weather is gone now, and I already tried new food, and a lot of my bucket list consisted of couple things, I decided to ask Aaron to join me on this bucket list blog post. Halloween was around the corner and I had never gotten to go to any event with a significant other that wanted to dress up for Halloween. By that I mean, none of my ex's even wanted to dress up, let alone, go in a couple costume with me. So I figured I'd test the waters and see what this new boy's opinion would be on the subject.
***here's a small update on how the "new-ish" relationship is going***
At this point in our relationship of 4 months, as of today (happy mini-anniversary or whatever), we have been doing better than I could have imagined. He is supportive, encouraging/motivational, compassionate, and adventurous. I have not found anything that we haven't been able to talk out. So I expected there to be a flaw somewhere in the near future with this man. But, I stand corrected again.
I asked him what his Halloween plans were and if he and his room mates ever went to parties or anything before covid. Just the general questions, and I managed to slip in if he would ever go in a costume or couple costume with a girl. I kid you not, this man… He got excited and said we better have a good costume to dress up in together this year. So here I am, next to my fun and cute boyfriend dress as Bugs Bunny and Lola from Looney Tunes Space Jam, the same costume that has been in my Pinterest Halloween Private board that I always wanted to do with a guy. And next week's post won't be so relationship-y I promise.