Interview with Professional Dog Lovers
Here is my second interview with one of my good friends from home Abbi. She has been a long-time friend of mine and we have both helped each other raise and train our dogs when growing up.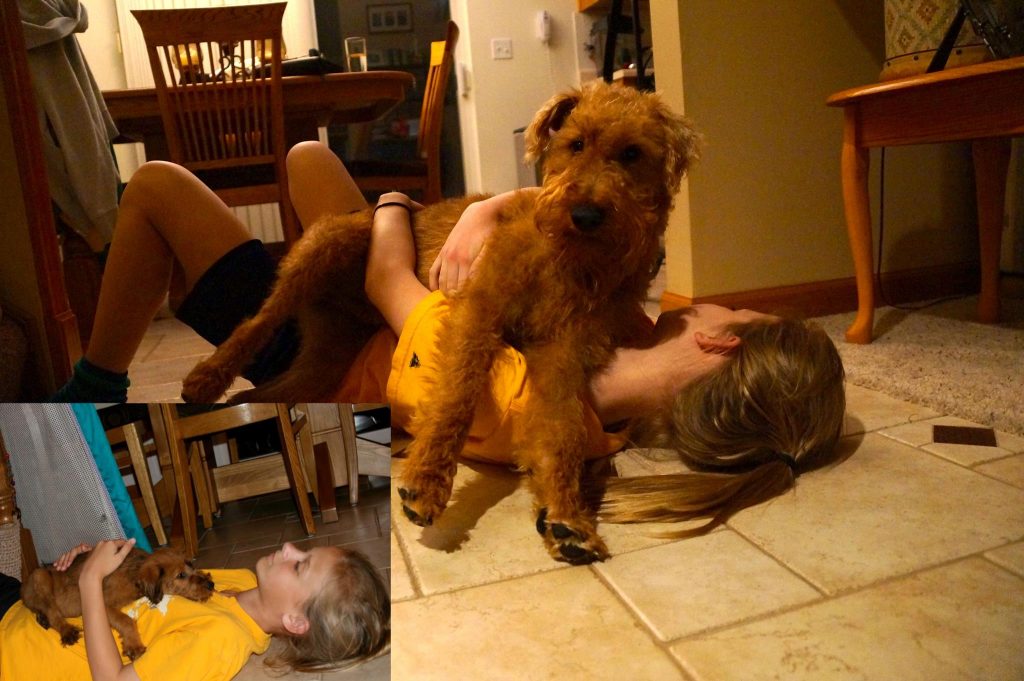 Question 1: What kind of dog do you have? What is their name? How old are they? 
I have an Irish Terrier. His name is Wilson and he is 7 years old.
Question 2: When and where did you get your dog, and how old were you?
I got my dog as a puppy in 2012. He was from a private breeder – my dad is highly allergic to dogs, so we had to make sure we got a purebred terrier, because they are hypoallergenic. I was 14 years old.
Question 3: What makes your dog so lovable?
He is very affectionate and has a large personality. He always wants to be next to you and is always happy to see you.
Question 4: What are some of your favorite things to do with your dog? What are their favorite toys?
like taking my dog for walks around the neighborhood, kicking around his soccer ball in my backyard, and cuddling with him on the couch when I watch TV. He likes soccer balls and Tuffy brand dog toys. We don't give him too many stuffed animals because he likes to tear them up and eat the stuffing.
Question 5: Do you have any advice for other dog owners or future dog owners?
Make sure that you have time – many people jump into adopting or buying a dog without really understanding how much time and attention they need. It's not fair to the dog if you're constantly at work or school.