The Ultimate Fall Bucket List for You and your Pup
The month of October is sadly coming to an end, meaning that Fall is officially upon us. Although Fall is not my favorite season, it is definitely not the worst and always seems to fly by. The cooler temps, different colored leaves, long sweaters, and Thanksgiving are just some of the best parts about this season, so why not enjoy this time with your precious pet.
Since the Fall season brings a variety of different things to do, I figured I would make a list of a few fun fall themed activities that include you and your pup.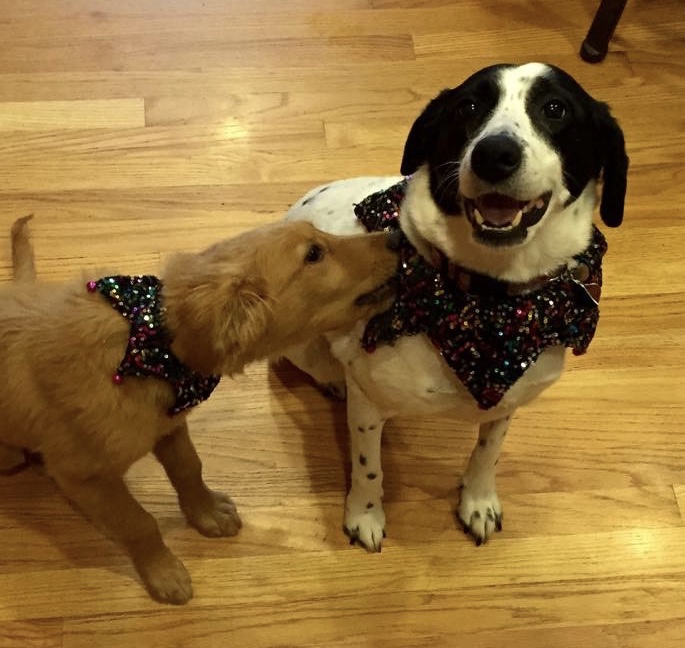 1. Jump Into A Pile Of Leaves
This is always a fall time favorite and very affordable. The only things you and your dog need for this fun filled time is a rake and a few large brown bags. Also, depending on the weather, you and your pet might need to bundle up and put some extra layers on. After you have all your supplies and are ready for the colder temps, head outside for some good fresh air. While raking, you can keep your dog occupied by maybe throwing a ball across the yard or even having them lay down while you do all the hard work. Once you have a substantial amount of leaves piled up, get you and your dog ready to jump in the leaves together. These moments are always so precious, so make sure to try to get some pictures so you remember for ever!
2. Dress Up Together For Halloween
Although I don't prefer to dress up for Halloween, I would love to dress ups with my dog. Sadly, I'm at school while Halloween is going on. But I absolutely love seeing all the different and creative costumes people have for their pets. If I was able to dress up for Halloween with my dogs, I would probably go as the three blind mice. Since I have two dogs, this would work perfectly and be outright hilarious to have my dogs wear mouse ears and sunglasses. Some other ideas I've seen are dressing up as minions, Princess Ariel and Sebastian, and even Mario and Luigi.
3. Go On A Walk & Collect Leaves
This is one of my favorite things to do in fall because you and you're dog can cherish the time you have with another by looking at all the different colored leaves that are slowly falling off the trees and take in all the different scents that come with fall. What I like doing on these fall walks with my dogs, is I collect certain leaves that are bigger and more colorful than others, and I save the leaves to put on wax paper that hangs on the windows.
4. Make Apple & Peanut Butter Dog Treats
Baking with your dog is always a good idea, but make sure your dog knows their boundaries. For instance, make sure they do not jump up on the counter while baking, beg for food, and eat the food you just made when you aren't looking. These apple dog treats are a favorite of mine and completely safe for your pet.
Here is the recipe and list of ingredients:
4 cups of Oat Flour
2/3 cup of unsweetened applesauce
1/2 cup of peanut butter
2 large eggs
Makes around 12-15 cookies, depending on shape
Preheat over to 350 Degrees
Mix together the oat flour, peanut butter, applesauce, and eggs into a large mixing bowl.
Transfer dough to a flat surface and roll out. Using any cookie cutter you would like, cut out shapes in dough.
Move cut out dough onto a baking sheet lined with parchment paper.
Bake 20-25 minutes until the cookies are hardened and darker around the edges.
Cool COMPLETELY (you don't want to burn your dogs tongue!) and serve.
I did not come up with this recipe on my own, but I do love to use it when I'm at home and if my dogs are running low on treats. Here is the original recipe: